Looking for the best things to do on rainy days in Maui? Maui isn't always the sunny paradise that you imagine it to be and sometimes it's hard to come up with things to do on rainy days on Maui. And while things like ziplining and hiking are great ways to spend your time when it's sunny out (or at least not raining), you probably don't want to do that when it's dumping out.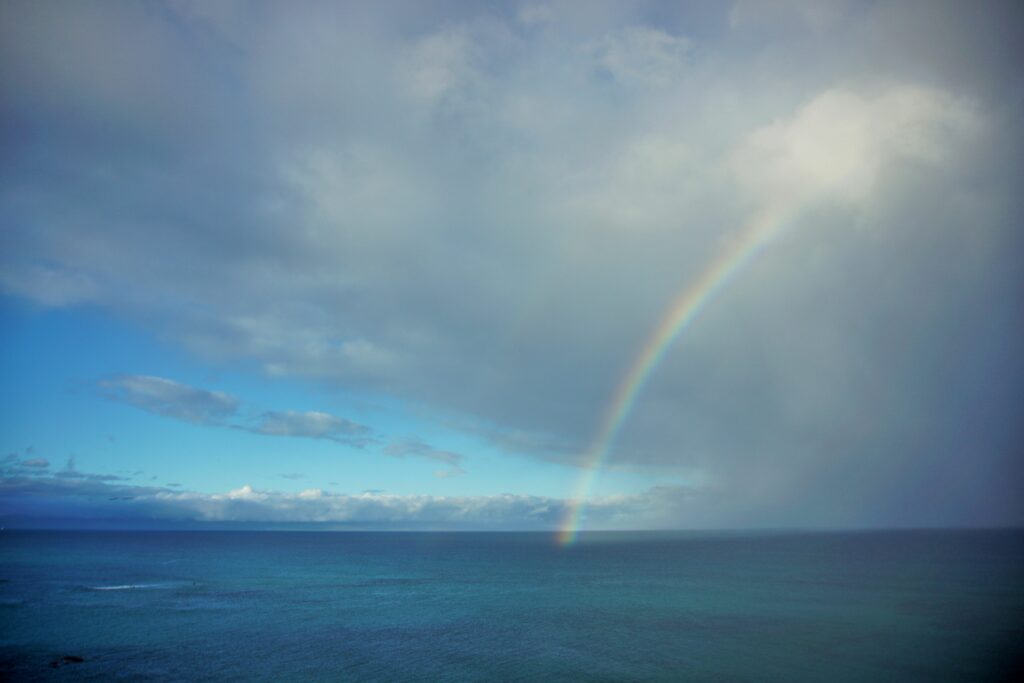 When it's sunny, there are dozens of beautiful Maui beaches to explore and on many rainy days, beaches are still an option on a different side of the island. From activities to beaches to restaurants, you can find a way to make the best of your time on Maui and these rainy day activities could even make it one of your memorable days on the island!
Affiliate Disclaimer: if you book a trip through our links, we may possibly receive a commission at no additional cost to you. Want to help us keep giving you premium content about Maui? Keep reading our site and maybe find a trip or activity you'll love!
Any/all of the links on LetsGoToMaui.net are affiliate links from with I receive a small commission from sales of certain items. As an Amazon Associate, I earn from qualifying purchases. As an Amazon Prime user, I only recommend the best! Mahalo!
One of the best ways to spend a rainy day on Maui is at the Maui Ocean Center, Maui's aquarium. It is home to pretty much all of the marine life that you'll find in the waters surrounding the Valley Isle, including fish, sharks, manta rays, and turtles.
On top of that, they have a tunnel that allows you to walk through their largest aquarium so you can be one with the Marine life.
They offer day passes and longer ones if you plan on going more than once. They also have an exhibit showing a day in the life of a humpback whale.
You can also plan larger events and even rent out the tunnel for overnight events.
The Maui Ocean Center is an awesome way to get acquainted with Maui's marine life and learn about what keeps the ocean's ecosystem going.
The Where
https://goo.gl/maps/D2mgXgaKZUiavzpH9
More Info About the Maui Ocean Center and our more in-depth look at Maui's aquarium.
Maui Ocean Center Links
https://www.youtube.com/@MauiOceanCenter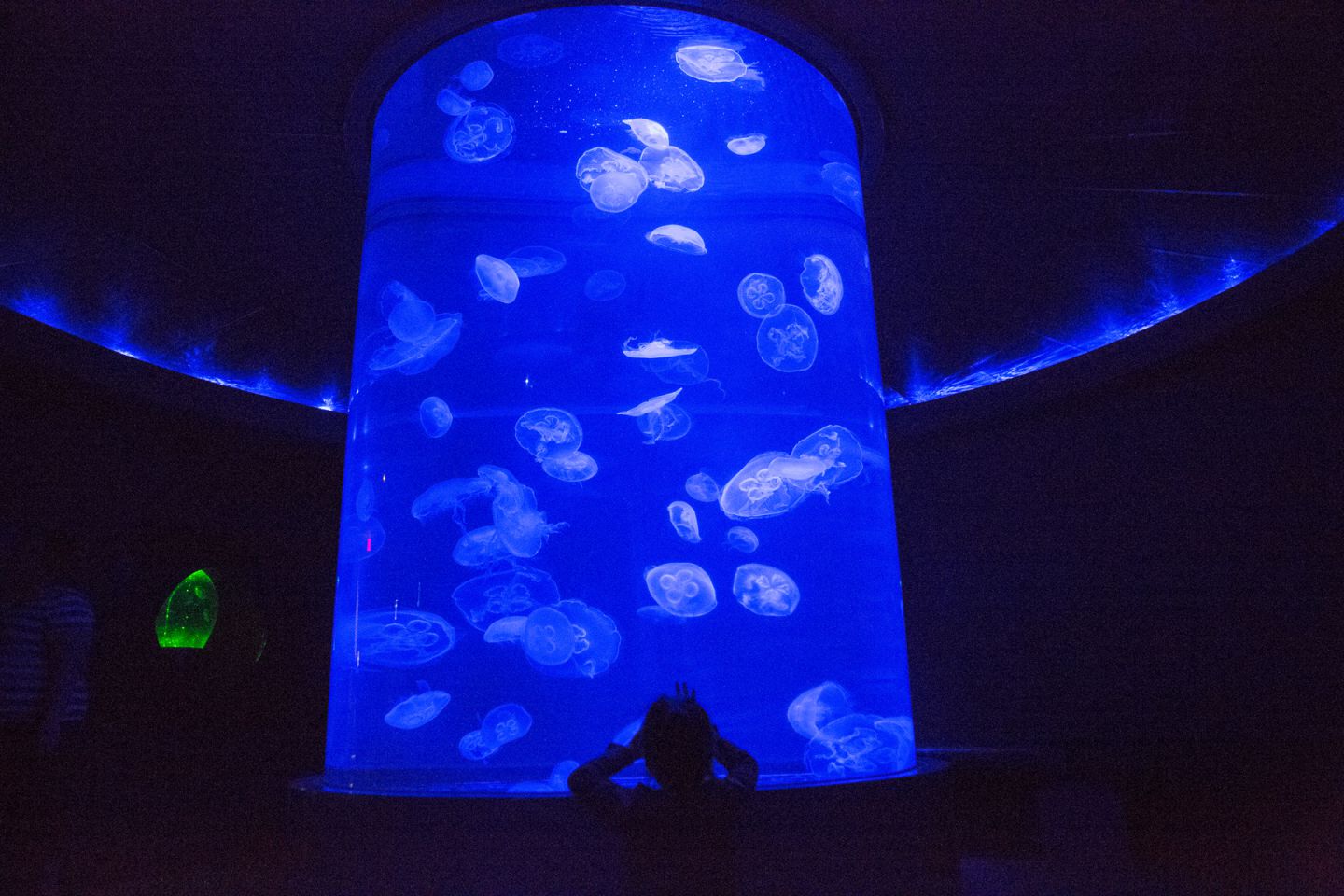 Maui Escape Rooms: Escape the Rain with these Awesome Mystery Rooms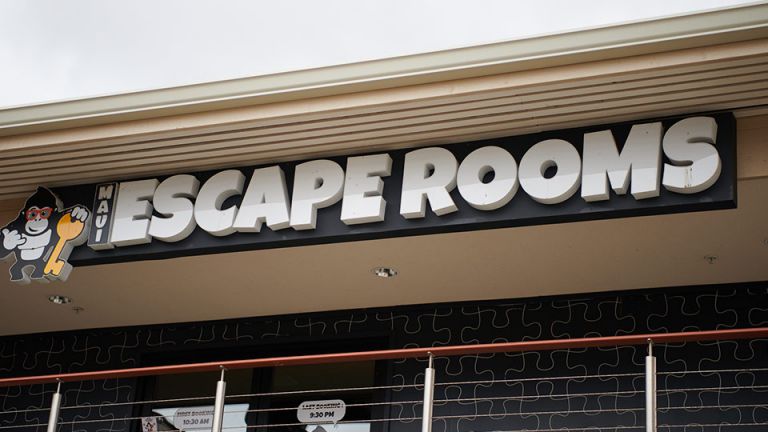 Another awesome way to spend a rainy day on Maui is solving a Maui Escape Room.
With several locations on Maui, Maui Escape Rooms are giant puzzles you need to solve within a certain time limit. They're good for groups ranging from 2 – 6 people on average, with some specific rooms more difficult than others. They also tend to be theme-based.
One favorite is the scenario where you were captured by pirates and you need to solve the mysteries of the game to get free.
If you think these games will be a walk on the beach, then think again. It's not uncommon for people not to solve the escape room and people are known to come back two, three, or more times to try to solve the puzzle that they couldn't figure out the last time.
But that is just part of the charm of the puzzle.
Maui Escape Rooms are awesome indoor activities and can be a great way to spend a few hours in the day. It's good fun for all ages and a rainy day could be the perfect time to check out these awesome and fun puzzle rooms.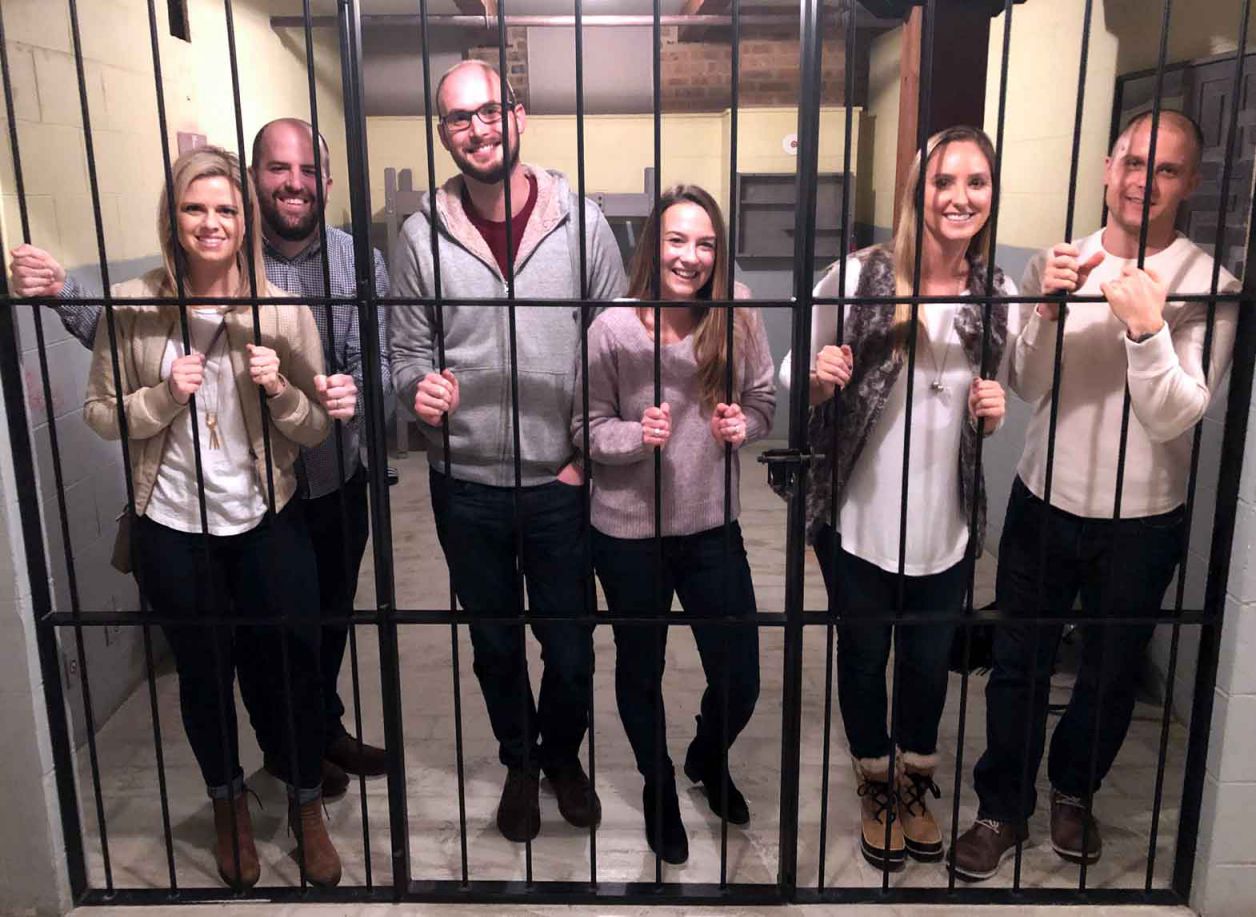 Where Can I find the Maui Escape Rooms?
https://goo.gl/maps/ky5eygju2rW8e3B8A
How much does it cost to go to the escape rooms on Maui?
The prices range from $20 per person up to $40 per person. Prices can change depending on holidays and occasion, and there is usually an ideal amount of people for each scenario. Some escape room scenarios are best for couples, while others are best for larger groups of five or more.
What if I want out of the escape room?
The puzzles can be tough and if for any reason, you want to stop while the clock is still counting down, you can wave at the camera and ask to get out. There's always someone watching and you can always ask for help too, but you may be limited on how many times you can ask for hints.
Where can I find out more info about the Maui Escape Rooms?
Head over here to the Maui Escape Room website for more info and how to reserve a room. It's a good idea to call ahead and reserve it, as this is a pretty popular thing to do, rainy day or not, among locals and visitors alike.
Atlantis Submarine: Submerge below the Storms on Maui's Only Submarine
Another great thing to do on a rainy day is under the sea. The rain affects the beaches and outdoor activities about the water, but what if you're in a submarine?
Atlantis is the only commercial submarine on Maui and it takes you up to 120 feet under the surface of the water. They visit a sunken ship off the southern edge of Lahaina called the Carthaginian.
Never been in a sub before? A rainy day could be the perfect way to do it.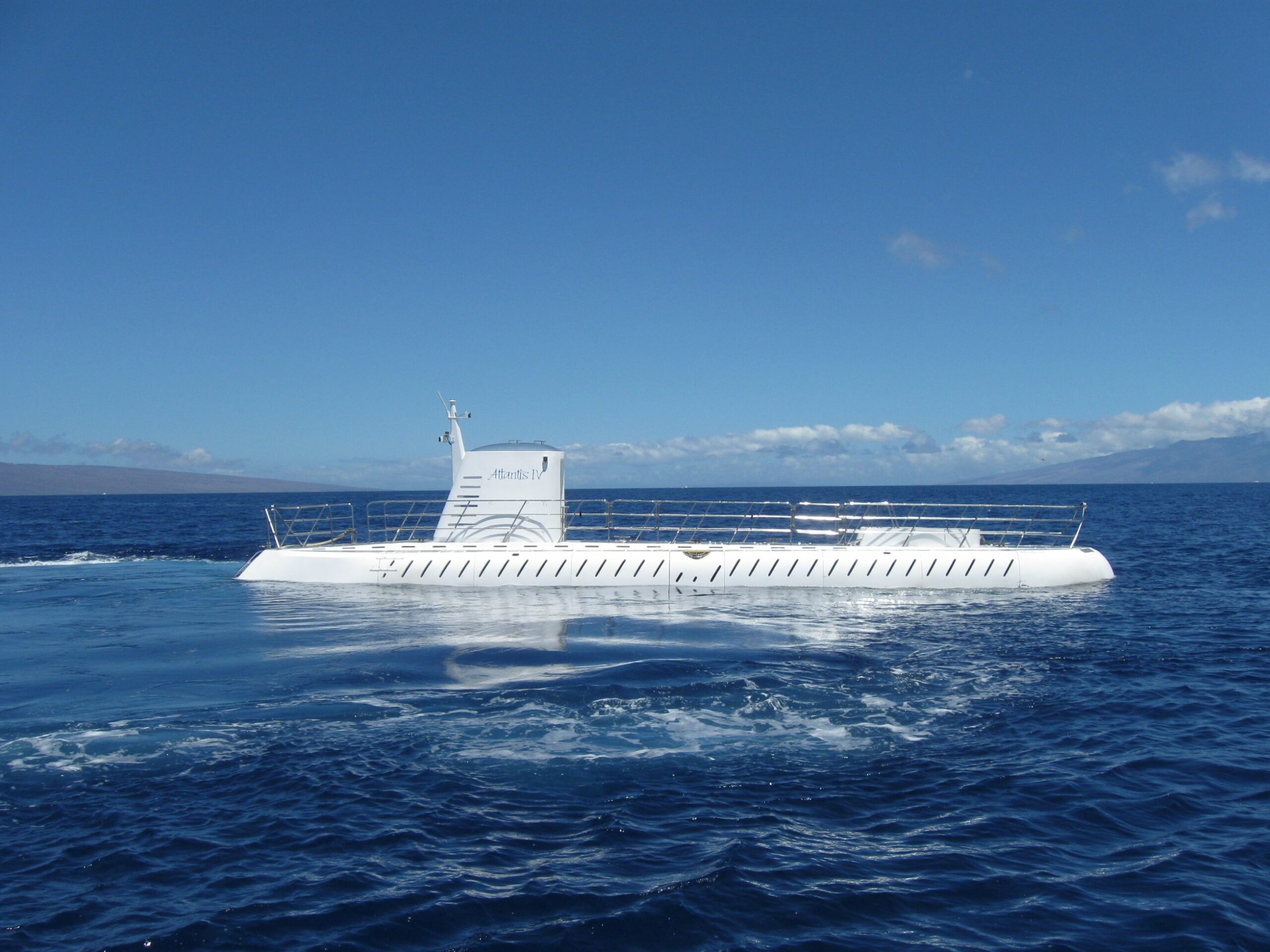 Atlantis's trip starts out in Lahaina harbor where you board a boat / ferry that takes you out on to the water. Once you reach the area where the Carthiginian sits on the bottom, Atlantis surfaces and the professional crew help you across the gangway on to the top of the surfaced submarine. From there, you go down a stairway into the submarine and find your seat. Don't expect it to be spacious in the sub, but each seat does get its own window so you can see everything outside in the surrounding waters.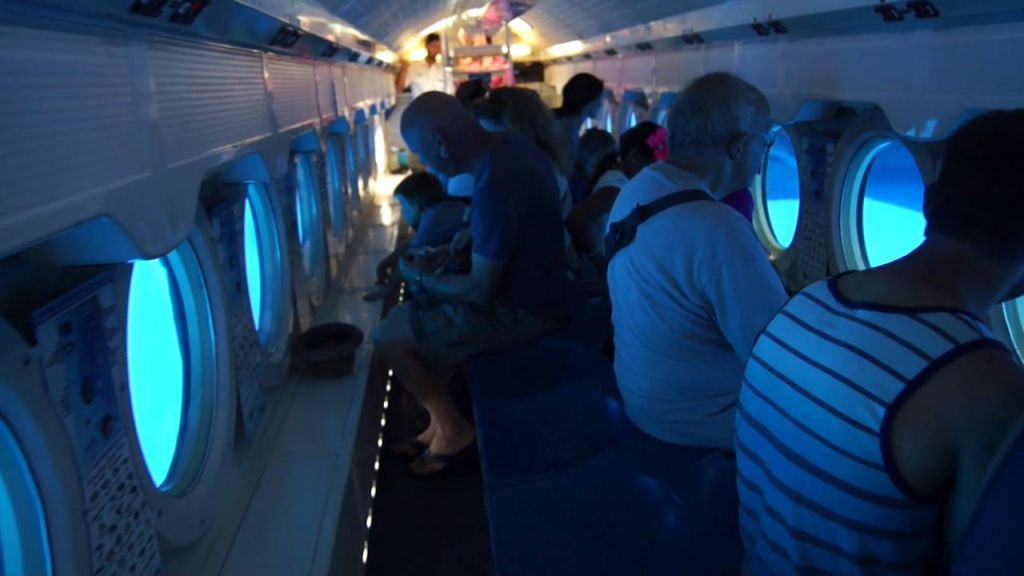 After all of the passengers find their seats, the sub's captain lets you know that you're submerging and you descend down to where the Carthiginian sits, roughly 120 feet down beneath the surface.
Fun fact, there's a buoy nearby that's known as the B-buoy. At its deepest, it sits a little more than around 100 feet. There are some amazing freedivers on the island and some will attempt to go all the way down to the bottom of the B-buoy. If you hear about a freediver on Maui that's part of the B-team, your initial instinct would be that they are the second-tier freediver. If they are a part of the B-team, they've free dove at least around 100 ft.
From there you'll get to see what life is like at 100 feet deep. Sometimes, you'll see sharks swimming in and around the Carthiginian. You also only tend to see the bigger fish at deeper depths, so you have a good chance of seeing some of the bigger fish you wouldn't normally see when snorkeling at the surface along the shoreline.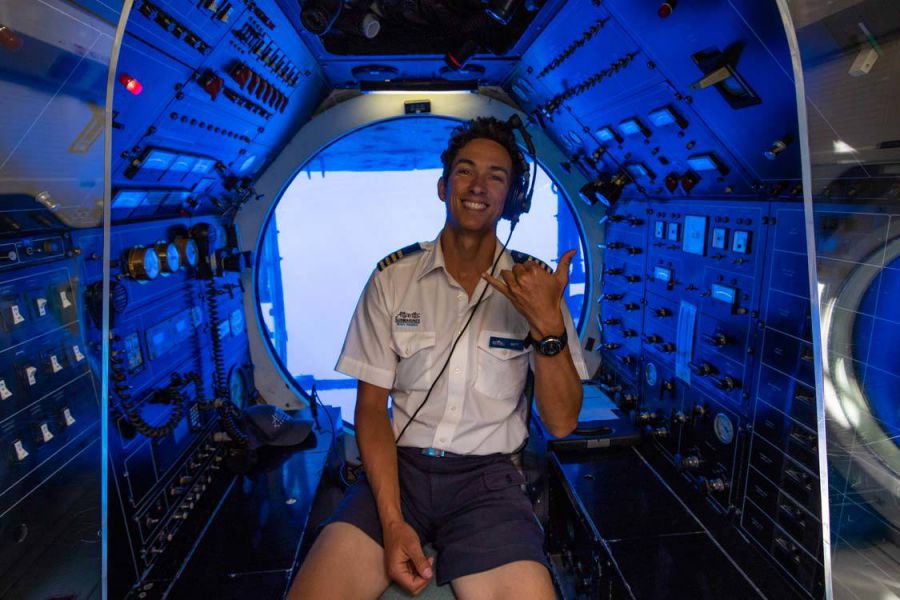 Where to meet to board Atlantis Submarine?
https://goo.gl/maps/NUj4APWTD8vUCgJx8
Warren and Annabelle's Magic Show: Make those Rainy Days Disappear
Another great activity to do on a rainy day is attend Warren and Annabelle's Dinner and a Magic show in Lahaina.
Annabelle is the show's resident ghost and before the show actually starts, you'll be granted entrance to parlor room, where you're first introduced to Annabelle.
There's a piano being played by a ghost and you're treated to a delicious dinner before the magic show itself starts.
As far as the magicians, there are several that rotate and perform the shows throughout the year. Many of them have performed all around the country and some around the world. Some of the magicians have even headlined shows in Las Vegas.
And for those of you thinking that magic shows are just for kids, think again. The magicians don't disappoint and they put on an incredible and entertaining show that you won't regret going to. Just don't give up your $100 bill if they ask for it unless you want to see them mutilate it in front of you. Although don't worry, they usually give it back in one piece ;).
Where can I see Warren and Annabelle's Magic show in Lahaina?
https://goo.gl/maps/1zJC7mBzjrT7M8DN7
Warren and Annabelle Links
https://warrenandannabelles.com/
Scuba Dive: Dive under the Tumultuous Skies
Although not just a great rainy day activity, another great activity to do during a rainy day on Maui is hit the water a scuba tank and dive. Diving usually requires that you've gone through a diving course before and you've been certified to dive, so this is more for people who are licensed to scuba dive. However, there are some outfitters that allow for non-certified divers to do an introductory dive with a certified instructor.
This scuba dive company is one of our favorite in Maui!
There are a handful of scuba dive outfitters on the island and there are also places where you can rent the tanks and go solo without the outfitters. It is a good idea to always dive with a buddy or at least another person.
One awesome thing about diving though is that even if the surface of the water can be rough or murky, a lot of the times you can dive beneath the layer of brackish or murky water and it gets clearer underneath it. And one of the great things about Maui's waters is that they tend to be very clear.
When it rains, the surface of the water can get churned up or runoff from the island can stir up sediment, sand and dirt on the surface but diving underneath that churned up water can still be good conditions. The tropical fish down there may even come out to play even more on these days.
Of course, sunlight does help with visibility, but there are plenty of places on Maui that have clarity and visibility up to 100 feet or more.
What's a good diving charter boat tour to go with?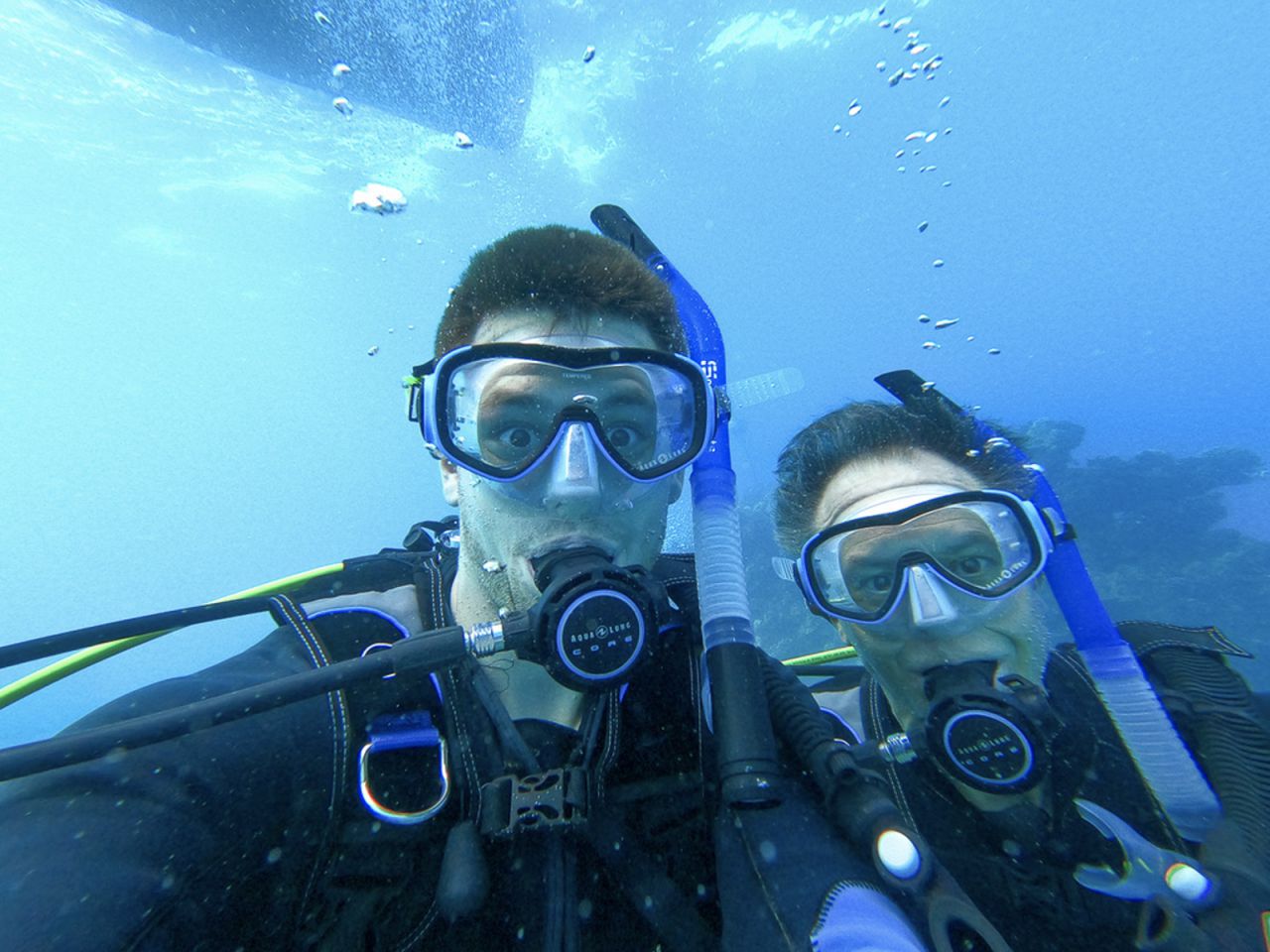 There are plenty of activity companies on Maui. Lahaina divers is a great company based out of Lahaina that will take you by boat to some of the best dive spots for the day. They go along the coast of Maui, Lanai and Molokai, depending on the trip. One of their trips that they schedule once or twice per month is their Hammerhead dive. It's for more advanced divers but they will take you over to Molokai to a spot where hammerhead sharks are known to frequent.
Want to use your own quality snorkel gear? While most boats will provide them for you if you book a charter activity, you never know where that gear has been. We've put together a list of some of the best snorkel masks.
You'll also notice that there aren't any full face snorkel masks on the list. Read here the reason why full face snorkel masks are dangerous (and why you should stay clear of them as well).
Another great company is Maui Dive Shop and their boat is Makakoa out of Maalaea Harbor. If you want to go to Molokini Crater and along the southwest shore of Maui, you can't go wrong with these guys. They're professional and know what they're doing, but they also give you a great day. They also make it an easy day and they cater to the divers and help them every step of the way.
What about shore diving? What's the best outfitter to dive along the shore?
Our favorite shore diving outfit is Banyan tree divers, based out of Kaanapali and Lahaina. These guys teach diving as well as take people out of the shore and they are great at making you feel safe and cared for. They're also super knowledgeable about marine life and they also provide you with a photos so that you can always remember the experience.
Montage Spa: Trade Your Rainy Day with A Eucalyptus Shower
The Montage on the northern side of West Maui is one of the more private and exclusive resorts on Maui. They are discreet and luxurious, which is why celebrities pay their premium prices to stay at this beautiful resort. While a room to stay at the Montage could set you back over $1000 per night, you can access the Montage's spa for around $50 per person per day.
They provide just about everything you could need there:
Bathroom and showers
Bathrobes and sandals for walking around their common areas
Lockers
Pool access
Hot tub access
Eucalyptus Saunas
Massages as a premium and additional cost
If you're looking for a way to treat yourself on a rainy day, you could head to the spa at the Montage and enjoy a little bit of the luxury that Maui could offer.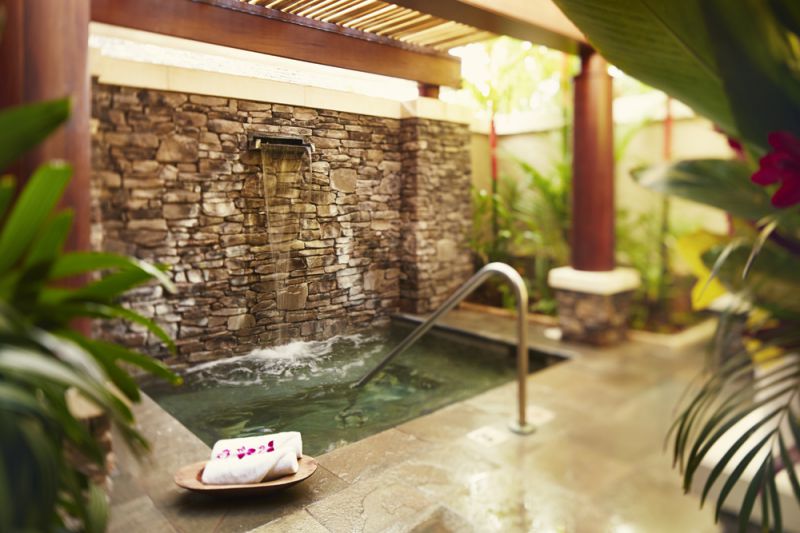 Where is the Montage for a rainy Maui day?
https://goo.gl/maps/UowGma1noBpNiFmg6
Montage Spa Related Links
https://www.montagehotels.com/kapaluabay/montage-reservations/#/booking/step-1
Hammock and Rainfly: Hang Out without Getting Wet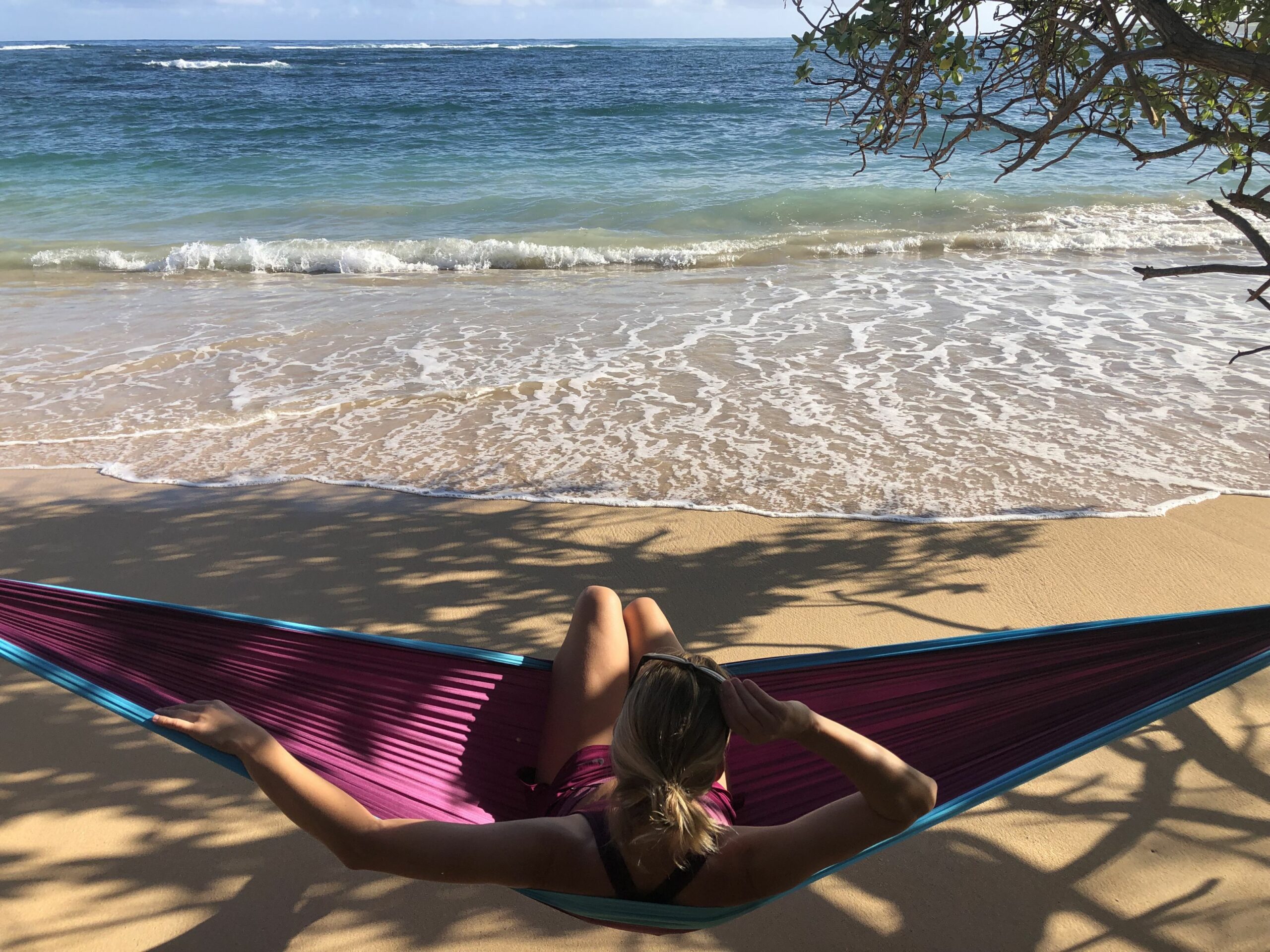 Looking to go the other direction and rough it a little bit? You could set up a hammock under a rainfly at the beach and still enjoy Maui's ocean and beautiful beaches.
Hammocks are easy to come by now and a good one isn't nearly as expensive as they used to be. A decent hammock could run you $20 – $30 dollars and a rainfly on top of it could be an additional $20 – $30. They also can be ultralight and easily packed, so bringing one on a plane to Maui could be the perfect way to spend a rainy day if you want to experience the beautiful nature that Maui has to offer.
Check out the Best Travel Beach Hammocks with Rainfly!
Road to Hana: One of the Few Things that the Rainy Days Make Better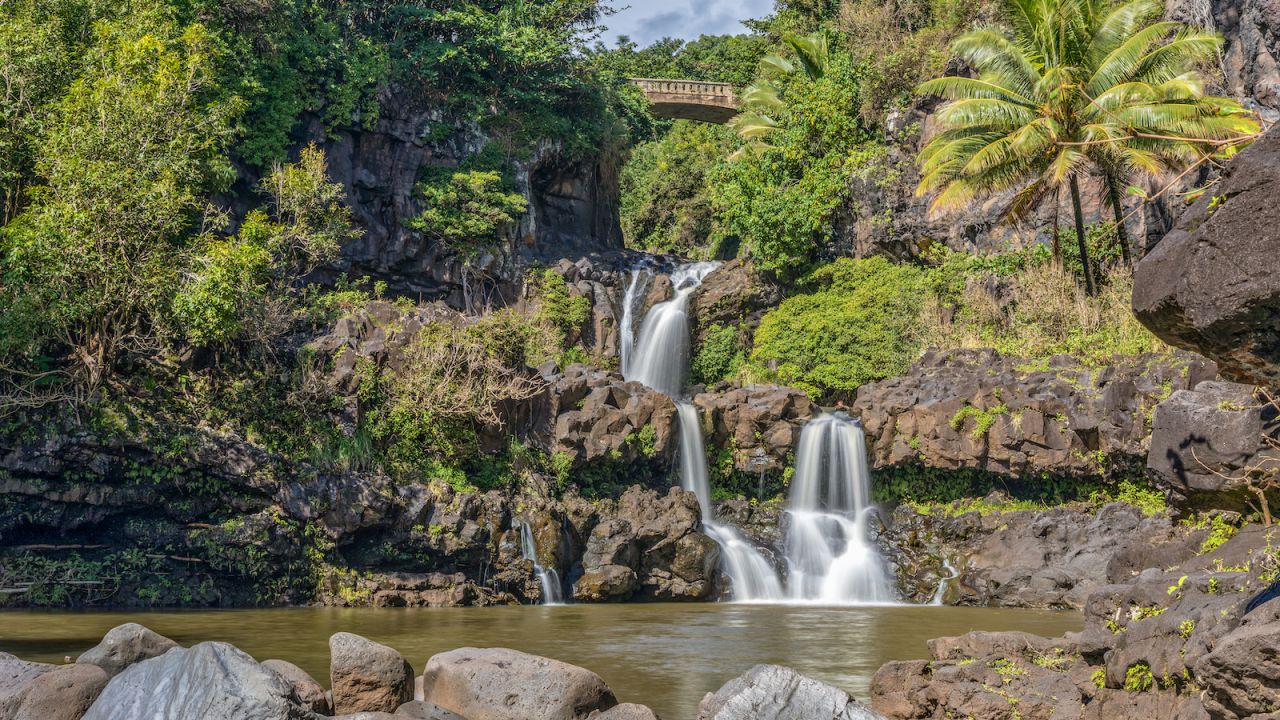 The Road to Hana is one of Maui's main attractions. The road winds across Maui's northern and eastern shores, giving a full view of the lush and beautiful face of Maui's jungle. Most of the waterfalls you hear about on Maui are found on the road to Hana, named for the town Hana in East Maui.
While heavy rains can make the road to Hana dangerous and treacherous, some rain actually makes it more beautiful. The waterfalls flow stronger and the rain provides life for all of the green and tropical plant life and fruits that you'll find in this tropical paradise.
Our vote? If you have a full day to spare, don't let the rain stop you from going on the road to Hana, as long as it isn't a crazy downpour. You can see this part of the island at its prettiest.
Just be careful when trying to hike, or don't hike at all. Flash floods can happen quickly and that can get really dangerous, really fast.
Where does the road to Hana start?
The last main town before the road to Hana is Paia. Make sure you stock up on whatever supplies you need for the day. You can find snacks and drinks on the road, but they'll cost you 2x – 4x their normal price.
The Road to Hana starts after Ho'okipa Beach Park and continues on for the entire north-eastern part of the island of Maui.
https://goo.gl/maps/b4Gcr8x82PiT3KP9A
Are there waterfalls on the road to Hana?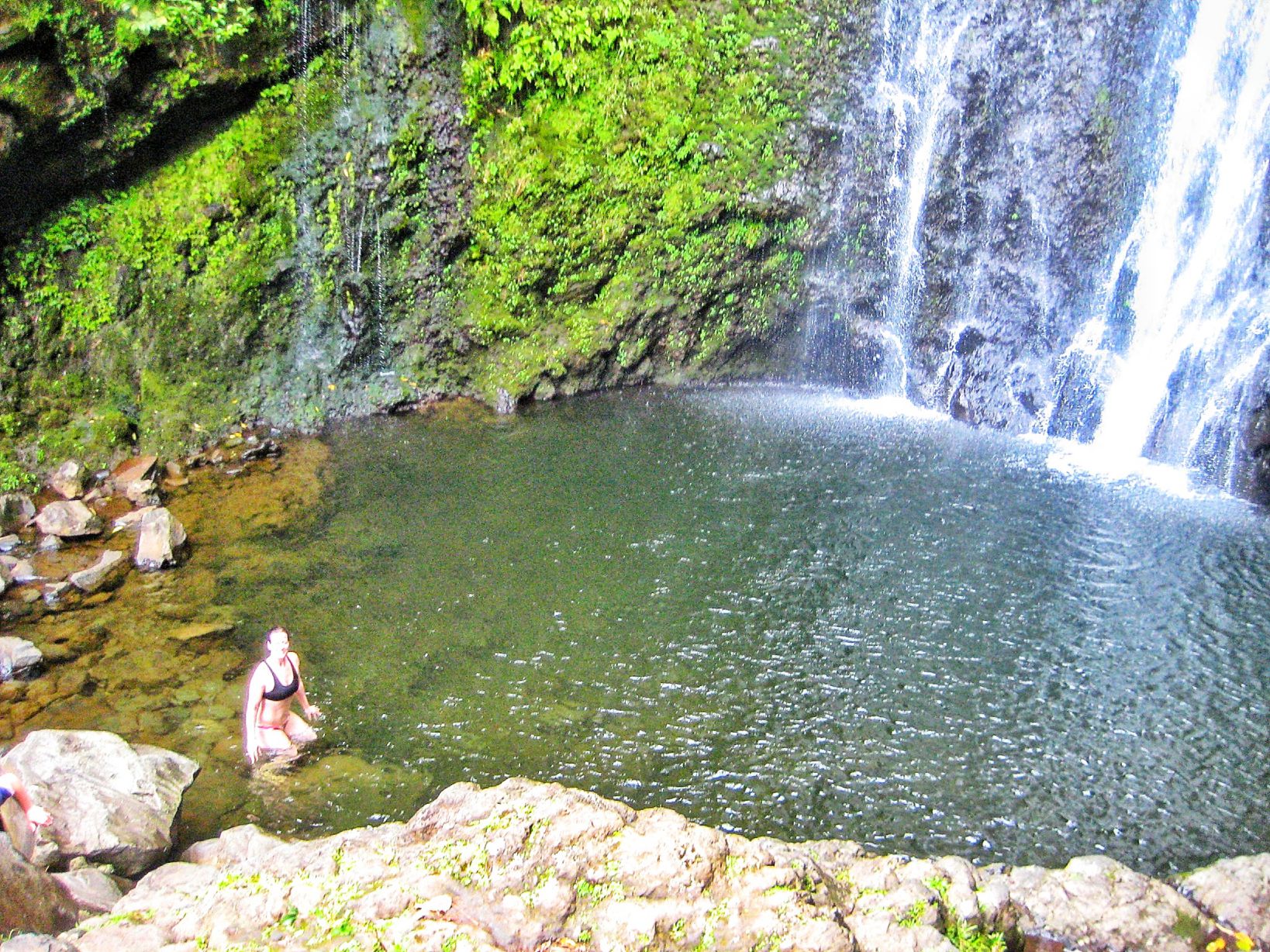 Yes!
Most of the accessible and non-accessible waterfalls on Maui are found on the road to Hana.
Be careful though! When it has been raining, there's a very real risk of flash floods and you definitely do NOT want to get caught in a flash flood.
Drive to Other Side of the Island: Escape the Tropical Showers
Maui has more than six micro-climates on the island; one part of the island is considered a desert, whereas another part of the island 20+ miles away is considered rainforest. Iao Valley is one of the wettest places in the world when factoring in the amount of rainfall it gets on a yearly basis.
While not true in every situation, there's a good chance that you could drive to another side of the island and find some sun on a rainy day.
On a normal day, it could be raining in Napili on the northern side of West Maui, but you can drive 10 minutes south to Lahaina and have blue skies and sun.
Take a look at the weather and check to see if you could drive to another part of the island to find a sunny beach.
You could also check out some of the outdoor webcams that are scattered throughout the island, although there are a bunch of times that they are down and not working, for various reasons.
Dinner and Drinks: Sip Mai Tais Under the Cover of an Umbrella
Many places you dine at have outdoor seating so that you can enjoy the near-perfect weather that you'll experience on the island. Most of them also have umbrellas or covered areas so that you can still be outside during the rain or that will protect you from the beating of the sun's rays on those hot days.
You don't necessarily need to let Maui's more inclement weather ruin your dinner plans.
Make sure you make reservations though. Especially now, after the pandemic, it's extremely hard getting a table at a restaurant without planning ahead and reserving it first.
While it's not the greatest hike to try on a rainy day, the Waihe'e Ridge Trail is an awesome hike on Maui when the weather is a little drier!
Shopping, Museums, and Galleries: Hide from the Rain and Check off that Shopping List
Rainy days are a great opportunity to get some of the souvenir shopping out of the way for those unlucky family members back home. There are plenty of gift shops on the island where you can get knick-knacks, snacks, and souvenirs to bring to your loved ones who didn't get to come with you.
You can knock out those souvenir- and gift- shopping days when it's less pleasant to be outside.
Maui also has museums on its history, whether you're wondering about the whaling culture back in the day, the Chinese influences in Lahaina town, the Alexander & Baldwin Sugar Museum and the sugar cane production of Maui in the past or how the Hawaiians historically got to these remote islands in the middle of the Pacific.
Thought that Hawaiians have always been in these islands? Think again. They sailed here from Polynesia. Didn't know that? Sounds like you need to check out one of Maui's historical Hawaiian museums :).
Sing and Run in the Warm Maui Rain
One awesome thing about rain on Maui that a lot of people aren't used to is that it doesn't tend to be unbearably cold.
Rain on the island tends to be fairly warm and it's not super uncomfortable to walk in the rain on Maui. Or even run.
There's something about frolicking in the rain that feels good for your soul.
Rainbows
You can always sit tight wherever you're staying and watch for rainbows. You can get lucky sometimes where it is still sunny and blue skies when it's raining on Maui. You can still catch a rainbow or three on these blue-sky days.
Grab a beach umbrella or sit on your Lanai wherever you're staying and enjoy the fresh rain-scented air.
Check Out Our Recommendations for the best Rain Coats for Hawaii!
Other Things You May Want to Know About Rainy Maui Days
Here are some other things about Maui and the rainy weather that you might want to know.
What is the rainiest month on Maui?
Usually, December and January.
The winter months tend to have more rain than the summer months.
What is the rainiest place on Maui?
Iao Valley is the rainiest place on Maui and the second rainiest area in Hawaii, getting up to an inch of rain daily on average.
What is the dryest side of Maui?
The western side of Maui tends to be dryer than the eastern side. Lahaina on West Maui and Wailea on South Maui tend to be the dryer areas getting less rainfall per year than east Maui, which is around 24 inches and 15 inches, respectively.
To put that in perspective, Iao Valley gets around 380 inches of rainfall every year.
Wrapping it up…
While rainy days can put a hamper on your beach days and sunny Maui plans, it doesn't have to ruin your time and doesn't mean you have to have a bad time on Maui. On normal days, certain sides of the island tend to be dry and sunny anyway and it's actually uncommon to have a lot of rainfall in places like Lahaina and Wailea.
Looking for ideas plan your Maui trip around? Check out our 7 day plan for your Maui Vacation.
Things to Do on Rainy Days in Maui