Standup paddleboarding is an exhilarating way to explore the ocean. As a standup paddleboard expert, I'm here to show you how choosing the right inflatable SUP can make your experience even more enjoyable.
Inflatable SUPs are versatile and portable options that allow you to take your board wherever you go. This article will guide you in selecting an inflatable SUP that meets your needs on the open water.
When picking out an inflatable SUP for use in the ocean, there are several features that should be taken into consideration. Durability and stability of the construction, portability, size and weight capacity, as well as performance capabilities all play important roles when determining which type of board best suits you.
Affiliate Disclaimer: if you book a trip through our links, we may possibly receive a commission at no additional cost to you. Want to help us keep giving you premium content about Maui? Keep reading our site and maybe find a trip or activity you'll love!
Any/all of the links on LetsGoToMaui.net are affiliate links from with I receive a small commission from sales of certain items. As an Amazon Associate, I earn from qualifying purchases. As an Amazon Prime user, I only recommend the best! Mahalo!
Read on for my recommendations on some of the highest rated inflatable boards available today!
Understanding Inflatable Standup Paddleboards
I'm an expert on inflatable standup paddleboards, and I'm here to talk about the different types, how to inflate them, and how they perform in ocean conditions.
SUP boards come in all shapes and sizes, so you can find one that fits your needs.
Inflating them is easy too – just use a pump, and you'll be ready to go in no time.
Once you're in the ocean, you'll find that these boards perform just as well as their hard board counterparts.
They're also great for flat water paddling and light surf, so you can get the best of both worlds!
Types Of Boards
When it comes to ocean standup paddleboarding, there are a plethora of options available on the market. From rigid boards for ultimate performance and stability features, to inflatable SUPs that offer unbeatable portability and storage solutions, you're sure to find one perfect for your needs.
The best inflatable standup paddleboards for the ocean have superior material quality and reliable pump systems so they stay inflated even in choppy waters. They come with advanced fins that help boost tracking ability while providing great stability – crucial when paddling on open water. Plus, most models also feature bungee cords or straps to store all your essential gear, making them incredibly easy to take along wherever you go!
With such an array of choices out there, selecting the right board can be daunting – but with the right knowledge and advice from experts like us, you'll soon feel confident taking any SUP into the waves!
Inflation Process
Inflating an inflatable standup paddleboard is a relatively simple process that's made even easier with the advanced pump technology available today.
This tech makes it possible to reach optimal inflation levels in less than 10 minutes – depending on the materials used and size of the board, of course!
Plus, once you're done paddling, deflating and packing up your SUP will be just as quick thanks to its superior transportability and storage options.
It all makes for a great experience out on the water without any hassle when you're ready to call it a day.
So don't let yourself get overwhelmed by all the choices – making sure your board inflates correctly is key to getting maximum performance from your inflatable SUP.
Performance In Ocean Conditions
When it comes to performance in ocean conditions, there's no doubt that an inflatable standup paddleboard has you covered.
From its superior durability features to its wave-riding capabilities and even navigation aids for recreational paddling or ocean safety, these boards have everything you need for a great time out on the water.
Plus, due to their portability and light weightiness, they're easy to take with you wherever your next adventure takes you!
So if you're looking for a board that won't let you down when the waves start rolling then look no further – an inflatable SUP is what you need!
Considerations For Choosing An Isup
When it comes to ISUPs, size is a key factor to consider. I always recommend picking a board that's suited to your weight and skill level; if it's too big or small, it won't be comfortable or safe.
Stability is another important aspect – the right board should provide a stable ride in choppy waters.
Durability is something else to think about – aim for a board that's made with high-quality materials, so that it will last you a long time.
Size
When it comes to choosing the best inflatable standup paddleboard for your ocean adventures, size matters. Types of ISUPs vary in length and width, so you'll need to consider what type is right for you – whether that be a touring model or an all-arounder.
Durability should also play into your decision; make sure to choose one with strong material construction and top-notch craftsmanship. Weight and portability are key factors here too; lightweight models will be easier to carry around, while those designed with extra buoyancy may offer more stability on choppy waters.
In terms of design, look out for features like recessed handles or additional D-rings that could provide extra convenience when paddling. Ultimately, pick something that fits well within your needs and preferences in order for you to have maximum enjoyment from your time spent on the waves!
Stability
Now that you've considered size, durability and design when it comes to choosing the best inflatable standup paddleboard for your ocean adventures, let's talk about stability.
Board design can play a big part in how stable an ISUP is – look out for features like deck padding or recessed handles which will help you stay on board even in choppier waters.
Additionally, construction materials and air pressure are key components of any SUP's sturdiness; both should be top-notch if you want your ISUP to remain rigid throughout its lifetime.
Inflation time also matters here – a fast inflation means less waiting around until you're ready to hit the waves!
All these factors must be taken into account before making your decision, so make sure to do some research before diving in!
Durability
When it comes to durability, you'll want to make sure your ISUP is equipped with the highest quality waterproofing capabilities.
Look for safety features such as reinforced seams and heat-welded construction which will keep water out of the board's body and ensure that it lasts through many seasons.
Additionally, check out reviews on a SUP's durability ratings – this can provide valuable insight into how strong or well-made an inflatable paddleboard is.
Finally, consider purchasing a repair kit just in case any mishaps occur while out at sea – always air pressure test your SUP before taking off!
Best All-Around Isups For The Ocean
When it comes to all-around ISUPs for the ocean, durability is key. You want something that can withstand the waves and won't break down after a few uses.
Stability is also important – you don't want to be wobbling around in the water.
When it comes to versatility, look for a board that can handle different kinds of conditions. It should be able to handle flatwater and choppy water alike.
I always recommend getting an ISUP that has been rigorously tested and proven capable of handling the toughest ocean conditions. That way, you know you're getting something that will last and perform at its best.
Durability
When it comes to standup paddleboarding in the ocean, durability is a critical factor.
As an expert on all-around ISUPs for the ocean, I can promise you that there are some top-of-the-line boards out there that will hold up against any wave or swell.
To make sure you get a board with quality materials and saltwater protection, look for resistance testing and air pressure ratings that guarantee they'll last season after season.
And of course, surf durability should never be overlooked when looking at your options — no matter what kind of waves come your way!
Investing in a well-made inflatable SUP means you don't have to worry about replacing it year after year; instead, you can focus more energy on enjoying time spent out on the water.
Stability
When it comes to stability, all-around ISUPs for the ocean are designed with rigidity tests in mind. They offer improved tracking and comparative buoyancy that is sure to keep you afloat regardless of what Mother Nature throws your way.
Plus, their portability benefits make them great for taking on long paddles or transporting from spot to spot with ease. All this combined makes these boards some of the most durable out there; they'll last season after season while keeping you safe and stable no matter where you go!
With an inflatable SUP tailored towards ocean waves, you can rest assured knowing that you're getting one of the best options when it comes to overall durability and performance.
Versatility
When it comes to versatility, all-around ISUPs for the ocean are ideal and offer a lot of performance benefits. They provide great maneuverability from surf breaks to flat water paddles while also allowing you to experience new places on your own time at a fraction of the cost.
Moreover, they're durable enough to withstand whatever Mother Nature throws their way with air pressure concerns kept in check – meaning no more worrying about punctures or tears ruining your plans! The environmental impact is minimal too since you can easily deflate and store them when not in use; this helps reduce packaging waste as well as carbon emissions during transportation.
All these factors make an inflatable SUP tailored towards ocean waves one of the best investments if you're looking for maximum quality and value.
Best Beginners Isups For The Ocean
When it comes to beginners ISUPs for the ocean, one of the most important aspects to consider is durability. It's important to choose a board that's made from quality materials and can handle the more intense conditions of the ocean.
Additionally, maneuverability is crucial for a beginner. Look for a board that has a good turning radius and can be handled easily by a beginner.
Stability is also key, as you want to feel secure on the board. Make sure to choose an ISUP with a width that fits your size and helps keep your balance.
All of these elements are essential for a great beginner experience in the ocean.
Durability
When it comes to durability, nothing is more important than picking the right construction materials for an inflatable standup paddleboard.
The best ISUPs for the ocean need to be able to handle long term endurance and wave handling without any maintenance costs.
That's why when you're looking for a board that can last you months or even years, look no further than those made from high quality military grade PVC fabric on top of drop stitch technology.
These two together provide superior rigidity and portability so your board will perform well in waves while also being lightweight enough for transport.
With these features checked off your list, all that remains is finding one with a design that fits your needs!
Maneuverability
When it comes to maneuverability, you'll want a board that can stay stable when needed and yet also be agile enough for wave-riding.
The best way to achieve this is by looking at the design of the board, as well as its fin size and paddle length.
A board with more fins will offer greater stability but less agility in waves; conversely, boards with fewer fins will have less stability but more agility for wave riding.
Additionally, your paddle should match the fin setup – short paddles provide better agility while longer ones give you more leverage and control over larger swells.
Finally, never underestimate how important the shape of the ISUP's nose or tail are – they affect both speed and turning capabilities significantly!
Stability
When it comes to stability, board features, construction materials and tracking capabilities all play an important role.
Look for boards with wider noses which can provide increased initial stability as well as more overall buoyancy; materials such as carbon fiber or epoxy resin are great choices if you're looking for a lightweight but durable option.
Tracking is also key – find a board where the fin size and shape offer good tracking abilities on flat water while still allowing agility in waves.
Finally, ensure that your ocean safety needs are met by making sure everything from fins to handles are securely attached and won't become loose in choppy waters.
With these considerations in mind, you'll be able to choose the ideal ISUP for wave-riding and flatwater cruising alike!
Best Inflatable Touring Isups For The Ocean
When it comes to inflatable touring ISUPs for the ocean, durability, stability, glide performance, and maneuverability are essential.
Portability, price, accessories, design, tracking, weight capacity, comfort, material quality, inflation/deflation, warranty, and accessories are all important factors too.
I look for an ISUP that is well-made, offers good tracking and glide performance, is maneuverable, and is comfortable to paddle in the ocean.
Of course, the price and portability of the board are also important factors for buyers to consider.
Durability
When it comes to choosing the best inflatable standup paddleboard for use in the ocean, durability is paramount.
There are a few key features one should look for when assessing an ISUP's ability to hold up over time: waterproofing, weight capacity, material choice and inflation time.
The deck padding of these boards also plays an important role in terms of how long they will last.
To ensure your board can take on whatever waves come its way, make sure it has a robust outer shell with high-grade materials like military grade PVC or multiple layers of drop stitched fabric.
It should have a weight limit well above what you plan on carrying and be able to fully inflate within minutes so you don't miss out on any surfing action!
With all this taken into account, you'll be set up with a sturdy ride that will stay afloat no matter where your next adventure takes you.
Stability
Once you've found the inflatable standup paddleboard that fits your needs in terms of durability, it's time to take into account stability.
Size is a key factor here – generally speaking, larger boards are more stable than their smaller counterparts due to having more surface area for buoyancy and balancing.
But there are other factors to consider as well: tracking performance, deck features like handle placement or foot pads, and storage options such as bungee cords or d-rings.
All these elements combine to make an ISUP suitable for touring on open waters; look for ones with high ratings in all areas so you can stay upright!
If you want some extra insurance against capsizing while out at sea, opt for one with multiple fins instead of just one – this will provide added control when paddling through choppy conditions.
Finally, don't forget about weight capacity; most touring models should be able to carry up to 300lbs without sacrificing too much stability.
With the right board chosen based off size and features, you'll have no problem taking on the waves ahead!
Best Inflatable Fishing Isups For The Ocean
When looking for the best inflatable fishing ISUPs for the ocean, there're a few key factors to consider like stability, buoyancy, and the type of fishing you plan on doing.
Brands like Tower, NRS, and Sea Eagle all make great models that are perfect for ocean outings. Tower's boards are great for anglers looking for stability, while NRS offers some of the best versatility. For those looking for the most buoyancy and storage, Sea Eagle's models are the way to go.
Factors To Consider
When it comes to selecting the best inflatable standup paddleboards for ocean use, you want a board that is built tough to withstand hours of fun in the waves.
As an experienced ocean SUP expert, I know firsthand how important durability factors are when choosing your ISUP.
Weight capacity and wave riding performance should also be taken into account as these will help determine how well your board handles out on the open water.
Water stability is another factor to consider as this relates directly to how easy it is to get up and going with minimal effort.
Finally, inflation time can make or break any day at sea – so opt for one that won't take too much time setting up before getting down to business!
Best Brands
When it comes to selecting a reliable inflatable fishing SUP for ocean use, there are several top-notch brands that should be considered.
As an experienced ocean standup paddleboard expert, I can confidently say the best ISUPs come from brands with rigorous durability testing and safety features built into their boards.
It's also important to compare different models of each brand based on their features like wave riding performance, water stability, inflation time and storage tips so you get the board that fits your budget and needs perfectly.
You'll want to make sure you go through all these steps before purchasing any inflatable SUP – after all, no one wants to invest in something that won't last!
Best Inflatable Racing Isups For The Ocean
Durability is an important consideration when it comes to inflatable racing ISUPs. Rigidity and speed are also key factors, as well as maneuverability and glide.
Portability, weight, style, construction, stability, tracking, price, brand, quality, and design are all important elements to consider when looking for a great ocean standup paddleboard.
I personally look for a combination of all these features when selecting the best inflatable racing ISUPs for the ocean.
Durability
The ocean is a harsh environment, so your inflatable stand up paddleboard needs to be durable enough to handle it. When considering the best inflatable SUPs for the ocean, materials used are key.
Look for boards made of high-grade PVC with multiple layers and drop stitch technology combined with military grade reinforcements at stress points. Make sure they've been through durability tests in tough conditions like saltwater, sun exposure and extreme temperatures.
Maintenance tips should include cleaning after each use, checking air pressure before paddling and keeping out of direct sunlight when not in use. Repair techniques may involve patching any punctures or tears with glue specifically designed for inflatables as well as using heat patches if needed.
As far as storage solutions go, look for straps that make transport easy and also keep it away from sharp objects while storing. To sum it all up; choose an ISUP made with quality material that can withstand the elements plus has great maintenance and repair options available to you – then get out there and enjoy!
Rigidity
Now that we've discussed the durable materials and maintenance tips for inflatable stand up paddleboards (ISUPs) used in the ocean, let's move onto rigidity.
When deciding which ISUP is best for you to use on the open water, it's important to consider stability vs. portability.
It all comes down to material quality and proper inflation.
For racing SUPs, look for boards made of high-grade PVC with multiple layers and drop stitch technology combined with military grade reinforcements at stress points – as these will help ensure maximum rigidity when inflated correctly.
In terms of storage options, straps are a great way to keep your board safe while not in use and make transport easy too; plus they do so without sacrificing the rigidity needed during performance.
Finally, be sure to invest in a powerful pump that can reach high air pressures in order to achieve optimal stiffness when going out on the open sea!
Frequently Asked Questions
What Safety Precautions Should I Take When Paddling In The Ocean?
When standup paddleboarding in the ocean, it is essential that you take safety precautions. This means wearing lifejackets at all times and understanding the tides so that you can better navigate your way around the water.
Additionally, be sure to check the weather conditions before heading out on your SUP adventure and never go alone – always have a partner.
Moreover, it's important to avoid any hazards such as rocks or other obstacles for a successful and safe trip.
By following these steps, you will ensure an enjoyable experience while paddling in the ocean!
How Much Does An Inflatable Standup Paddleboard Typically Cost?
When looking to buy a standup paddleboard, there are several factors you should consider.
The cost of an inflatable SUP will depend on the size and type of board that you select; smaller or basic boards tend to be more affordable than larger models with advanced features.
You'll also want to assess the risks associated with your particular paddling environment and comfort level before making a purchase decision.
Furthermore, it's important to factor in any additional maintenance costs that may arise over time – such as replacing fins and pumps – when deciding how much money to spend on a new SUP.
With the right buying tips and careful risk assessment, selecting the perfect standup paddleboard for your needs shouldn't have to break the bank!
Are Inflatable Standup Paddleboards Durable Enough To Use In The Ocean?
Inflatable standup paddleboards are made with heavy-duty materials, making them more than capable of handling the ocean's conditions.
When choosing equipment for the ocean environment it is important to assess the conditions and understand tides, reading waves and wearing suitable gear.
Studies have shown that inflatable standup paddleboards typically last an average of 8 years when cared for properly – a testament to their durability in saltwater environments.
Are Inflatable Standup Paddleboards Suitable For Use In Rivers And Lakes?
When it comes to paddleboarding in rivers and lakes, the same general etiquette applies as for ocean paddleboarding; however, certain river-specific gear is necessary.
Inflatable standup paddleboards are a great option for both environments due to their affordability and portability compared to hard boards.
They offer plenty of stability while also allowing you to explore further than you might on a traditional board without worrying about storage or maintenance expenses.
When considering an inflatable SUP for your next paddling adventure, remember that they may not be suitable for navigating more hazardous water conditions like those found in oceans, so consider investing in additional safety equipment if needed.
How Much Storage Space Do Inflatable Standup Paddleboards Require?
Ah, storage space for your inflatable standup paddleboard. If you're a true ocean paddler, then this is probably the last thing on your mind!
The great news is that most boards can be rolled up to a fraction of their original size – this means it's easy to fit in a closet or behind the seat of your car. But if you want to keep it safe from weather and repair any potential damage, then investing in an extra-large bag with plenty of straps will do the trick.
And when it comes to selecting a board suited for use in the ocean, there are lots of rigging options available too – so make sure to check out what's best before making a purchase!
Conclusion
Whether you're a beginner or an experienced paddleboarder, standup paddleboarding in the ocean is an exciting challenge.
It's important to take safety precautions and invest in quality equipment for your time out on the water.
Inflatable standup paddleboards are an excellent choice; they offer durability and portability at an affordable price point.
Plus, with the right care, these boards will last for many adventures ahead!
So if you're looking for a reliable ride that can handle the waves of the deep blue sea, look no further than inflatable standup paddleboards – they won't let you down!
Stability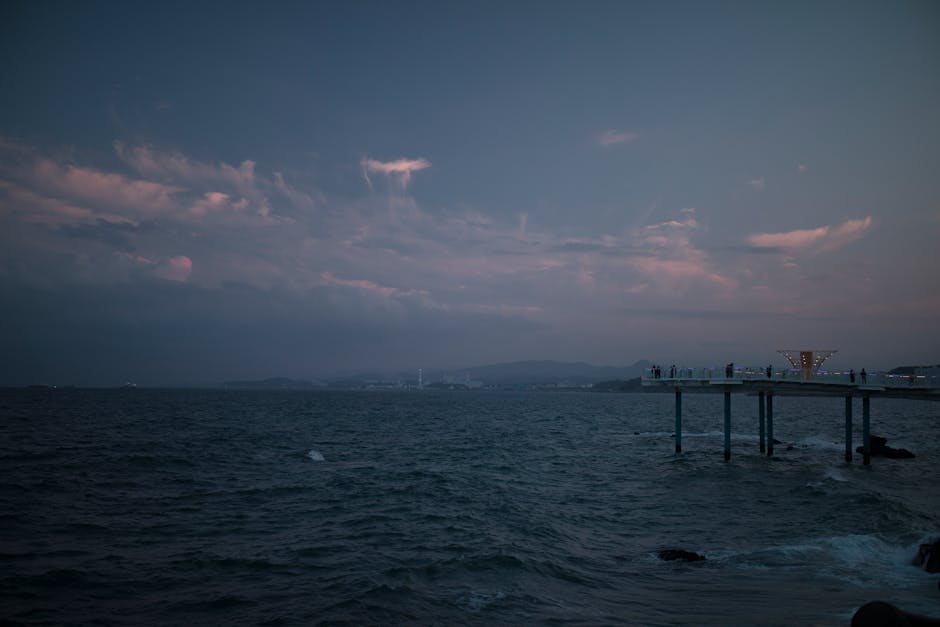 A well-balanced standup paddleboard should have enough float to stay upright in the water while still being light enough to carry around.
A stability leash is a critical part of this. A good leash allows you to adjust the paddleboard to your desired depth by allowing you to pull on one side of the board and float on the other. A easy way to get a leash is by purchasing it at a marine store or surfing shop.
The other half of stability is having a paddle that will not move when paddling. If the board needs to be shifted into a new position, then it must be done physically- not with computer software challengedness.
Size
So far we have talked about what are the different types of paddleboards, how they work, and where they can be purchased. Now it is time to talk about size!
While there are some that are slightly smaller or larger than the others, the majority are between eighteen and twenty-four inches in length. Many people find that twenty-four is a good average length because it allows for some flexibility in riding style and impact location.
Shape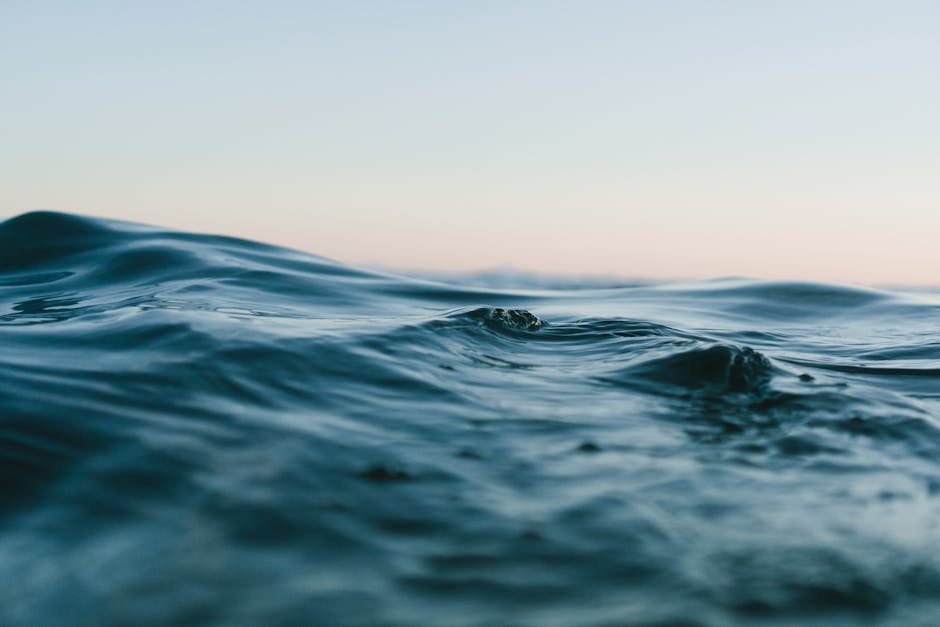 The shape of the board can make a big difference in your paddleboarding experiences. Some boards are more rounded, while others are sharper. There are more ways to get on and off a standup paddleboard, so look into which one is right for you!
When looking at standup paddleboards, most people notice the length of the board. The longer the board, the more room there is to get on and off it quicker.
A short board can be hard to get on and off quickly due to how fast your feet move when getting on and off a standard-length board. A long board has also been mentioned as needing a shorter footspace for how long someone must wait before paddling on it again.
When choosing where to paddle with your standup paddleboard, keep some distance from other paddlers.
Comes with a paddle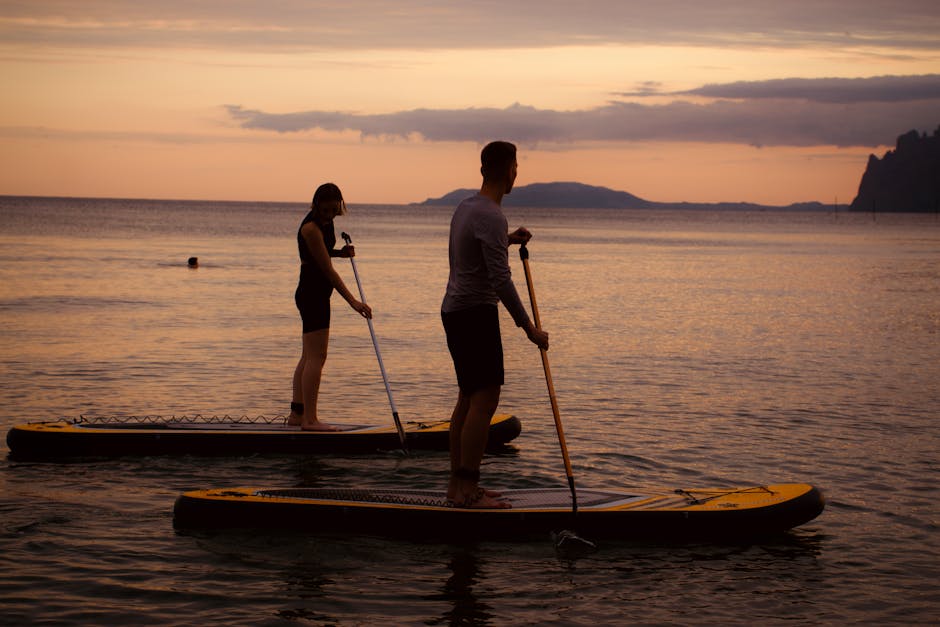 A paddle in the board's design comes with a paddles. This allows you to move the board around in the water as well as use it for backstrokes.
When riding a standup paddleboard, you will need to use the paddles to shift yourself into position as well as to guide the board. When doing backstrokes, they must be executed very quickly so that the deck does not slide down.
A standup paddleboard is not only for surfing or open water swimming. You can also put one on your kayak, beach vacuums, or even as a sunbathing chair!
To ride a standup paddleboard, you first have to get into position. Your feet should be roughly on either side of the board and your hands approximately on top of it.
Holds the rider firmly on the board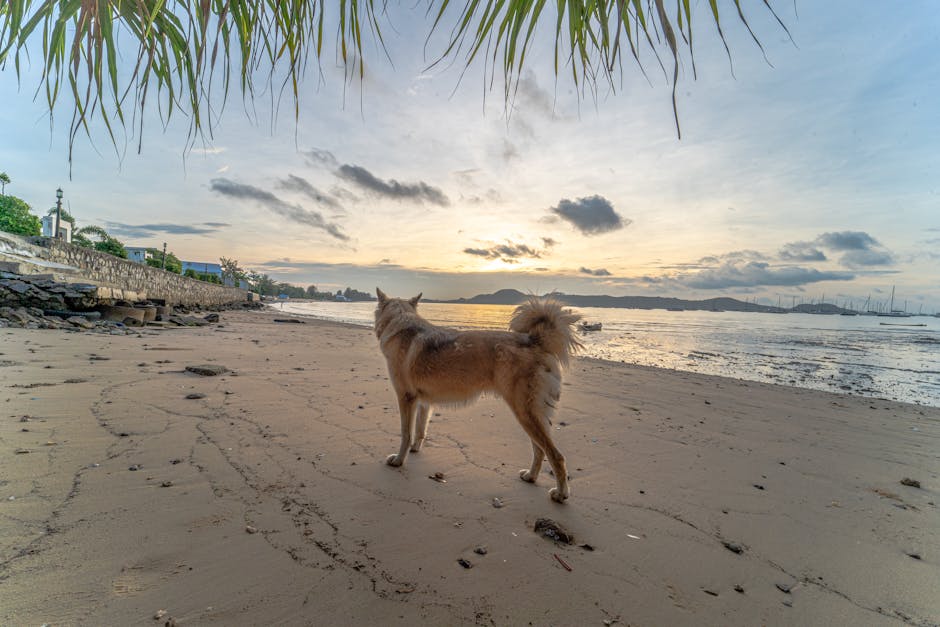 A paddleboard's quality can be gauged by how hard the rider must hold their board on the front of the boat. A soft paddleboard will not be as reassuring as a stiff one.
How tightly the rider holds the paddleboard is another sign of quality. A small amount of tension in the paddleboard holder can mean the difference between a fun ride and a solid day at sea.
The best standup boards for the ocean are ones that are built with durability in mind. These boards must withstand constant use, large paddles moving around on them, and large boats pushing them away.
There are many ways to buy a standup paddleboarding board. You can go online, you can go to local shops, you can even go to the beach! Each has its own set of perks and limitations.
Made of tough material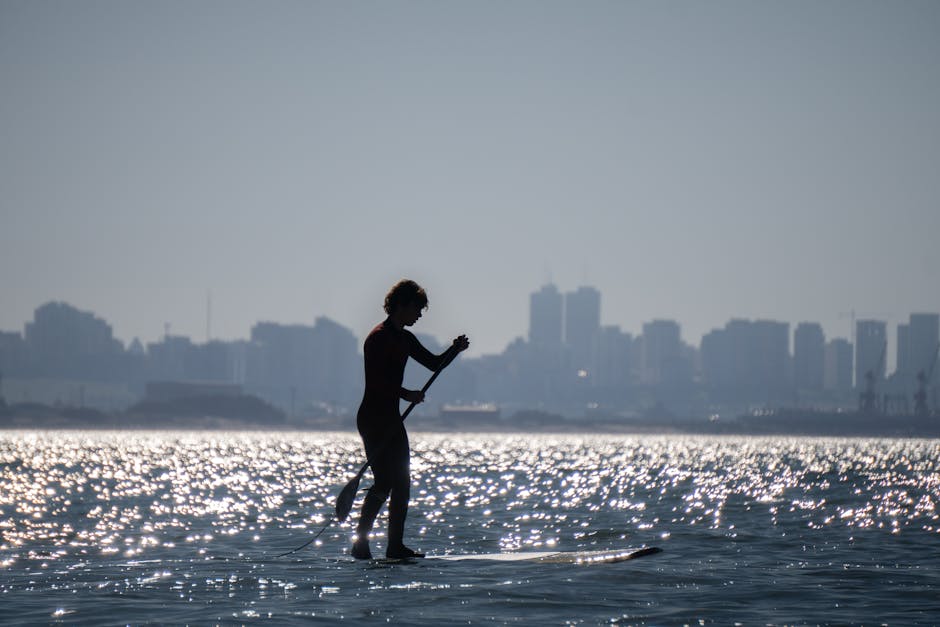 A paddleboard is most often compared to a paddle, but with a board. It can be Wassped, or boatped, making it either water or land-based.
Paddleboards are generally longer and thicker than kayak paddleboards, making them more versatile. They can be used for recreation such as surfing, fishing, and boating. Some people even use them as meditation boards!
The color options are endless, with some being black, wooden or leather covered. If you are looking to add some flavor to your life, consider a flavored board. You can experiment with wood types and colors to match your board.
Rigid shape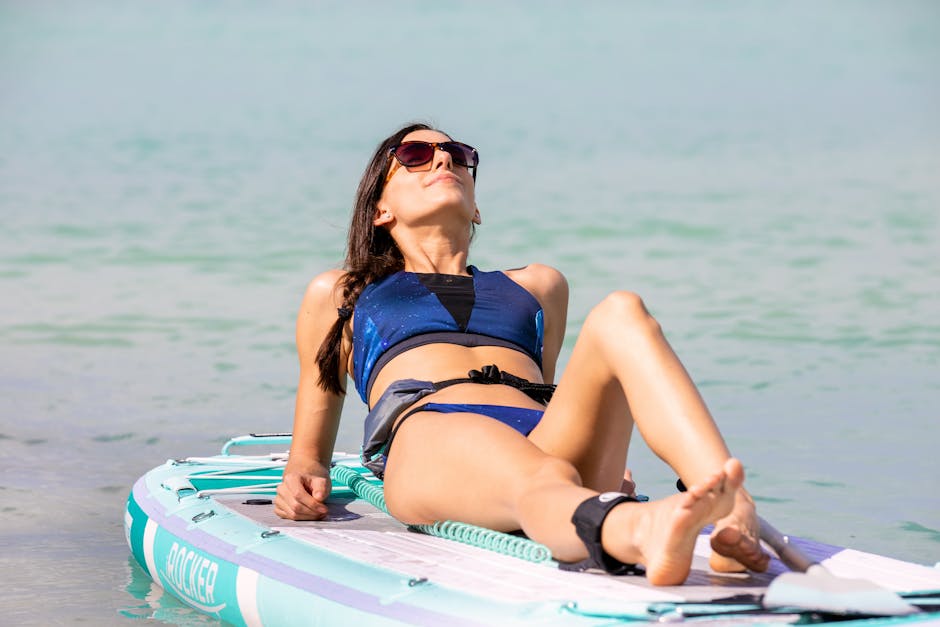 A Standup Paddleboards feature that can make a difference is the shape of the board. There are two main shapes of paddleboard, flat-bottomed and boat-shaped.
Both have their benefits and challenges. The flat-bottomed paddleboards look almost identical to boats, making it easier to slide into a rhythm. Boat-shaped paddleboards are more stable when paddling, making it easier to focus on one thing: paddling.
Because of this difference in shape, a buyer should know what type of paddling they want to do on their paddleboard. Beginners can start out with the flat-bottom board so that they have more room to get into a rhythm. As they progress, they can move up the ladder onto the boat-shaped board.
Lastly, there are shoreline paddles which do not have boards on them.
Good balance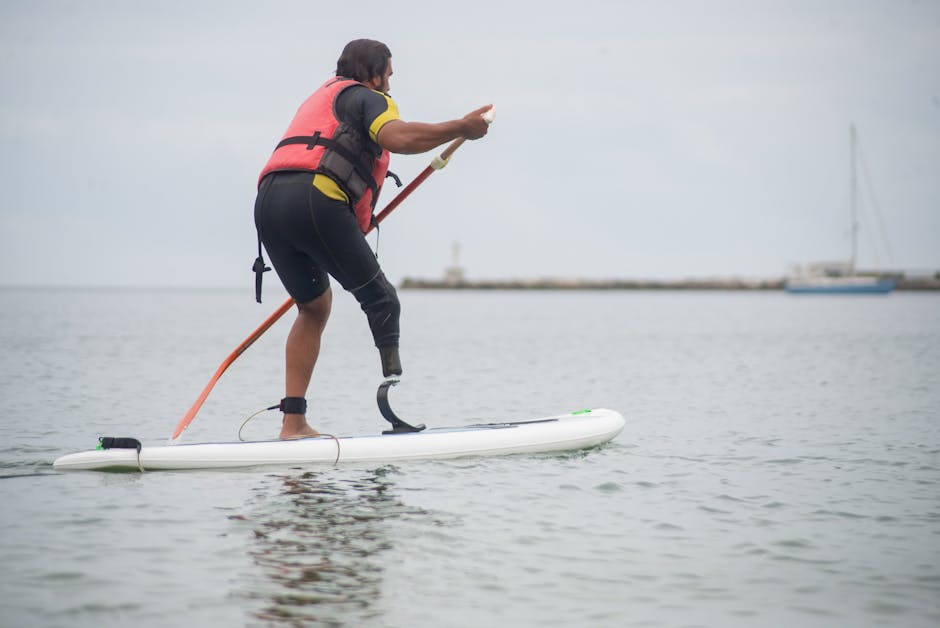 Having a paddleboard that has too long of a paddle is also counter-intuitive. If the board had short paddles, you would be able to maneuver it in deeper waters or for more extended trips.
Unfortunately, these boards are often longer than regulation kayaks, so it is helpful to have some flexibility in placement and clearance. This can be acquired by purchasing a paddleboard stand-up board. These are typically shorter than a paddleboard, making it easier to fit into places where a paddleboard cannot be placed.
Because these stands are typically not recommended for people with medical conditions such as short legs or short upper bodies, they typically have more support added to them. The best kind of support usually depends on whether you have a short or long body type.
Want the Best Inflatable Standup Paddleboard for the Ocean? Check Out Our Recommendations Here!
Features :
Board dimensions are 10 Feet long by 33 inches wide and 6 inches thick
Leading industry weight limit of 350Lb
Our extra wide design creates an incredible all-around board for all skill levels
All boards come complete with premium accessories that are superior to other board packs
Roc is proud to provide an industry leading 2 Year manufacturer's warranty
Only USA Owned and Based Paddle Board Company With Top Rated Customer Service
Additional Info :
| | |
| --- | --- |
| Color | Multi |
| Item Dimensions | |
| Height | 6 Inches |
| Width | 33 Inches |
| Length | 120 Inches |
| Weight | 17.63698096 Pounds |
Features :
🏄🏻【Stable & Durable Paddle Board】The paddle board features high-quality and military-grade material, which is super light and anti-slip. And this paddle board is made of double-layer PVC deck and drop stitch technology, making surfing on paddle board inflatable safe and steady.
🏄🏻【Bi-Directional High-pressure Pump & Fast Inflation】We provide DOUBLE DIRECTION PUMP which can inflate within 15 minutes and deflate quickly. The inflation time of BI-DIRECTION PUMP is twice faster than that of ordinary pump. (The recommended pressure for paddle board is 12-15 PSI.)
🏄🏻【Extra Wide Design & Lightweight】The extra wide design(Width:30″) makes this inflatable paddle board suits for surfers of all levels in various waters, such as in ocean, lake and rivers. This paddle board sizes 120″(10′)x30″x6″, which only weights 17LBS for travelling and its weight capacity is 370LBS.
🏄🏻【Full Accessories & Portable】This paddle board comes with all the necessary accessories, including: paddle board, bi-directional high-pressure pump, length-adjustable aluminum paddle, travel backpack, safety rope, detachable main fin and repair kit for emergency.
🏄🏻【Safety Leash & D Ring & Anti Scratch】The inflatable paddle board comes with 1 main fin and 2 small fins to ensure stability and balance. And high-quality PVC materials protect the paddle board not to be scratched by sharp points. This SUP is equipped with elastic safety leash. One side is connected to the paddle safety ring and the other side is connected to the ankle to ensure your safety. Inflatable paddle board with stainless steel D-ring, which can be connected to the seat.
Additional Info :
| | |
| --- | --- |
| Color | Green |
| Item Dimensions | |
| Weight | 17 Pounds |
Features :
【Lightweight & Portable】Weight 20.5 lbs.Can be inflated or deflated quickly for easy storage and transport. You can take it where you go with the carrying backpack
【Ultra Wide & Stable】33" of deck width for improved stability and balance while standing. Suitable for travel, recreation, touring in flat water, river runs and small waves. Also good choice for beginner riders up to 450lbs. 6 inches thickness makes the paddle board will not draw deep
【Triple Fin】The triple bottom panel fins help to improve overall speed, handling and steering. Include 3 detachable durable removable fins for easier use by kids, teens and adults alike
【Much Fun】Large EVA foot pad on the board provides grip and a superior paddling experience yet maintaining optimal portability. Built in cargo staps for carrying light cargo. Get away from the urban jungle and breathe the fresh air on the water. You can take a cruise through Oceans, lakes or rivers
【Package Included】We offer a black paddle as picture shown. Every paddle board comes with paddling essentials, including hand pump, fin, backpack, coil leash and universal waterproof case. We offer only the highest quality products and customer service
Additional Info :
| | |
| --- | --- |
| Color | Blue |
| Item Dimensions | |
| Height | 5.905511805 Inches |
| Width | 32.283464534 Inches |
| Length | 125.98425184 Inches |
| Weight | 450 Pounds |
Features :
INFLATABLE & PORTABLE: The SereneLife Inflatable Standup Paddleboard quickly inflates & deflates in no time. Can be rolled up for easy storage & travel which is a great option for camping trips, boating & for riders w/ limited transport/storage space
EASY STEERING AND MANEUVER: This free flow SUP paddle board inflatable features (3) bottom panel fins for speed, hassle-free steering, and maneuverability for an exceptional surf control so you can glide and skim the water like a sea creature
WATER-READY: Made w/ drop stitch reinforced engineered PVC construction which is marine grade waterproof & corrosion-resistant. The board can provide excellent glide for fishing, cruising, exploring & surfing. Includes GoPro holder on the paddleboard
PERFECT FOR ALL AGES: This inflatable stand up water paddle-board features a wide stable universal board design which provides stability/balance for kids, teens, & adults. It can be safely used on lake, ocean, pool, pond, river, bayou, or beach
COMPLETE ACCESSORIES: Water-ready & comes w/ everything needed including single person 1-piece inflatable platform base, oar paddles, air pump, ankle safety leash/straps, patch repair kit, waterproof phone case & inflatable stand up paddle board bag
Additional Info :
| | |
| --- | --- |
| Color | Black |
| Item Dimensions | |
| Height | 126 Inches |
| Width | 6 Inches |
| Length | 32 Inches |
| Release Date | 2021-12-23T00:00:01Z |
Features :
EXTRA WIDE FOR BETTER BALANCE: Measuring 10'6 feet long & 32 inches wide, balancing & stabilizing on top of our SUP board is a breeze.
SOFT, STABLE & ANTI-SLIP TOP DECK: Perfect for beginners, we've upgraded this inflatable paddle board with a no-slip soft top that cushions your fall when slips or accidents occur. They happen to the best of us, so might as well be prepared
BEST PADDLING MANEUVERABILITY: Outfitted with triple bottom panel fins, steering & handling the stand up inflatable paddle boards is incredibly easy. Offering exceptional surf control, you'll be gliding & skimming the water like a sea creature
PORTABLE & INFLATABLE SUP BOARD: 100% travel-friendly, this unique SUP inflatable paddle board is preferred by those who have a knack for adventure. Take it with you on surfing excursions or keep it in your car for those times you want to explore.
ALL-IN-1 BLOW UP PADDLE BOARD KIT: Complete with must-have paddle board accessories, our SUP paddle board will have you ready to hit the waves. Includes 10′ board, coiled ankle cuff safety leash, Upgraded Aluminum paddle, manual air pump & storage bag.
Additional Info :
| | |
| --- | --- |
| Color | Aqua |
| Item Dimensions | |
| Height | 6 Inches |
| Width | 30 Inches |
| Length | 126 Inches |
| Weight | 13.89 Pounds |
| Release Date | 2018-05-03T00:00:01Z |
Features :
Lightweight & Portable: AeroULTRA technology means that it only weighs in around 20 pounds and it a great inflatable stand up paddle boards for adults.
Supremely Stable Inflatable Paddle Board: The WULF features a 33" width making it easy for anyone (adults & kids) to jump on and paddle around all summer long.
Fun Beach Companion: Use the included leash to stay connected to your board while paddling the shoreline and the front bungee cords to hold a waterproof paddle board bag.
Two -Year Warranty: BOTE produces paddle boards to the highest quality and standards in the industry. If our product isn't performing as it should, reach out to our customer service team.
Items Included: One Wulf Aero 10′ 4″ Inflatable Paddle Board, One 3 – Piece Adjustable Paddle, One 10′′ Removable Aero Center Fin, One Aero Repair Kit, One Hand Pump, One Travel Bag, One Coiled Leash
Additional Info :
| | |
| --- | --- |
| Color | Native Floral |
| Item Dimensions | |
| Weight | 20 Pounds |
Features :
STABLE, VERSATILE & ALL-INCLUSIVE: Bluefin sup boards are for adults & kids, they have Exo Surface Laminate technology & Pro Weave Drop Stitch. Making them so tough they hold 28 PSI & are the most rigid and stable blow up paddle boards you'll buy.
WE PLANT A TREE FOR EVERY PURCHASE: The environment is at the heart of what we do. We seek to use recycled materials in our manufacturing processes & are committed to planting a tree for every stand up inflatable board sold, helping our planet.
KAYAK CONVERSION KIT: Our paddle board can transform into a SUP kayak in seconds! Clip on our comfortable padded seat & swap the SUP handle for our specialist kayak paddle blade (included in package) for kayaking fun on your inflatable paddleboard.
PORTABLE & TRAVEL FRIENDLY: Our paddle board backpack has extra padding & super wide straps for added comfort on your adventures. Our lightweight 2 piece paddle has an ergonomic fibreglass shaft weighing almost 45% less than standard SUP paddles.
SMART LOCK FIN & DOUBLE ACTION PUMP: Our versatile centre fin provides ultimate glide and versatility. Double action pump inflates Cruise on both the UP & DOWN portion of every pump to pump your inflatable paddle board up quickly and efficiently.
COMPLETE PACKAGE: Kayak conversion kit for seated paddling, integrated Action Camera mount to catch all the action, ultra padded Travel Backpack with outside pocket, Double Action Pump inflates quickly.
ECO-FRIENDLY PACKAGING. We use recyclable materials in our internal packaging. Inflatable SUPs and accessories arrive securely wrapped in 100% recycled paper. Non-woven bags are used to encase accessories such as the pump and are widely recyclable.
WHO IS THIS SUP FOR? Suited to adults & youth, the 10'8 makes an ideal paddle board for beginners or experts. Its streamlined shape is built for fast and stable cruising. The fin setup provides maximum stability, tracking and ease of use.
DRIVE PADDLE. Height-adjustable from 175cm-225cm, this four-piece paddle comprises a lightweight fibreglass paddle shaft and converts into a kayak with the extra blade to provide more glide and smoother, more efficient paddle strokes.
WHY CHOOSE BLUEFIN? Join the SUP community with our accessible range of award-winning adult and kids paddleboards. All our boards are UK designed and patented with a five-year warranty as standard. Multi-channel customer support is readily available.
Additional Info :
| | |
| --- | --- |
| Color | Blue 10'8″ |
| Item Dimensions | |
| Height | 7.87401574 Inches |
| Width | 35.43307083 Inches |
| Length | 125.98425184 Inches |
| Weight | 38.801358112 Pounds |
| Release Date | 2019-04-08T00:00:01Z |
Features :
【Tips】The air pressure on the paddle may increase depending on the heat. In hot places such as beaches, etc., setting the air pressure to 12 PSI is sufficient.【Package Including】1x Inflatable stand-up paddleboard body, 1x fin, 1x backrest, 1x hand pump, 1x 3-piece adjustable paddle, 1x safety leash, 2x fishing rod holder, 1x adjustable shoulder strap, 1x repair kit, 1x travel backpack. The paddle board body is equipped with a camera mount, secure bungees tie-downs, D-rings, non-slip design deck.
【Extra Wide Design】 Easy to stand up and balance on the Goture 132in* 34in* 6in (Length* Width*Thickness) paddle board! The wide deck and well-designed shape bring you a fast, well-balanced, and enjoyable experience. The paddling is a friendly board for beginner riders to control, while still offering high performance for advanced riders as well! The wide width provides enough space for a cooler or fishing gear.
【Durable and Non-slip】Max load is up to 330lbs, which is more than enough to support a fisher and fishing gear. You can even enjoy it with your children. Goture fishing board is made of the highly durable double-layer PVC + rubber material for its lightweight, durability, and long service. The pad is designed to be non-slip even when it gets wet, so you can easily play in various situations such as the sea, rivers, lakes, and ocean.
【Inflatable and Portable】 Goture inflatable stand-up paddle board can be folded into a travel bag or stored in your car. It's inflatable paddle boards for all your outdoor activities. It can be quickly inflated or deflated, easy to store and carry, and ideal for lakes, rivers, and oceans. The paddleboard with a carrying handle and adjustable diagonal shoulder strap makes it easy to carry.
【2 Year Warranty & Customer Service】 Goture fishing boards & accessories offer a 2-year warranty. The sup comes with a quality guarantee, and if there is any quality problem, it can be repaired or replaced, contact us at any time.
Additional Info :
| | |
| --- | --- |
| Color | ArmyGreen |
| Item Dimensions | |
| Weight | 37.5 Pounds |
Want a more personalized list? Fill out the form and we'll reach out!