Keawakapu beach is one of Maui's more beautiful and easily accessible beaches. The beautiful white sand beach is less than a mile long on southern end of Kihei and it's a great place to spend some time in the sun. Even though later on in the day, it can get pretty windy here, mornings can usually be nice and calm and this a great place to get in the water and snorkel and swim, or to just stay on the beach get some sun!
Have as much fun as you can at this sandy beach and with good snorkeling off of the shore with the Hawaiian sea turtles, but make sure you're being attentive and careful, as there's no lifeguard posted here.
It also can get windy here at Keawakapu beach and you'll have those times when the sands are blowing and the palm trees near the condos and the Mana Kai Maui Resort are swaying in the wind. They're usually pretty good about it, but make sure you're not walking under any coconuts in the palm trees if the wind is going off.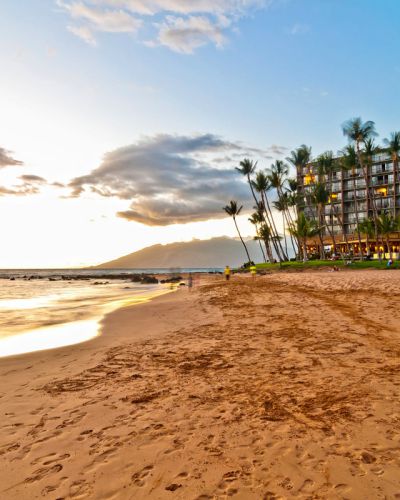 Rating of Keawakapu Beach: Do It!
7/10
Description: What's it like at Keawakapu Beach?
Another one of the more popular beaches that Maui has to offer, Keawakapu is a great beach on the southwestern side of Maui in between Kihei and Wailea. From here, you'll get a nice view of Molokini, Kaho'olawe and the West Maui Mountains and during the right time of the year, you'll have front row seat to the majestic antics of Maui's bi-yearly visitors, the humpback whales.
It does tend to get windy over here sometimes, especially if the wind is blowing from the north, which is why the boat harbor, Maalaea, north of here is considered one of the windiest harbors in the world.
This beach is on the south-western facing shore of Maui. To get there, you'll head through Kihei on South Kihei road and you'll find the beach there, facing the west. Scroll down below to find a map or click here.
That means, it can be a great place to watch the sunset.
Here's a link to the official government website on Keawakapu beach.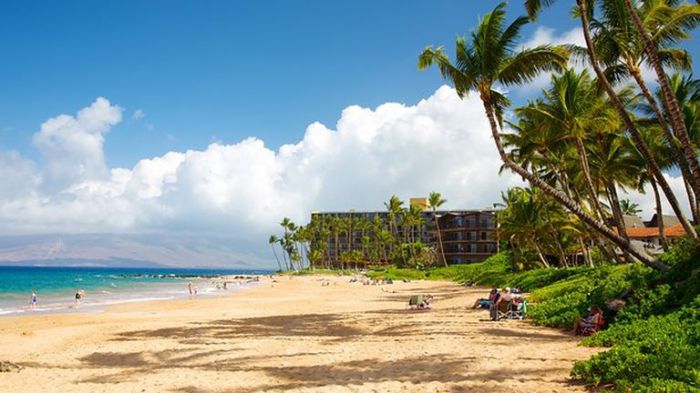 So, what else is there at Keawakapu Beach?
One special thing about this beach is that there's an artificial reef not too far away from the beach.
This man-made reef consists of a bunch of car bodies that were starting to be placed there before the 1970s. Want to snorkel above or dive down to an interesting man-made reef? This might be your place!
Just make sure that you're in calm waters if and when you check out this artificial reef.
And the seawall at Keawakapu Beach?
There's also a seawall on the southern end of the beach to protect the shoreline from the more typical elements and the ocean.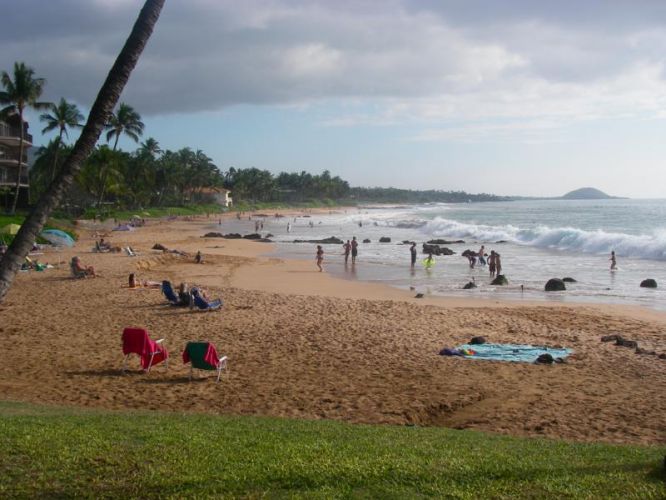 Come prepared when visiting the beach! Check out our list of the best beach umbrellas available right now!
What else is near Keawakapu Beach?
The Mana Kai Maui Resort: Where Heaven Meets Earth
The Mana Kai Maui Resort, "Where Heaven Meets Earth", rests right off of Keawakapu beach. If you're planning on spending a lot of of time around this part of the island, this could be a great spot for you to stay at if you're visiting and since it sits right on Keawakapu beach, there's just about everything you might need in the vicinity to keep you happy for the week.
You can check read our complete Mana Kai Maui Resort review here!
What Else Should I Know About Keawakapu Beach?
This beach is close to the Wailea and the denser resort and hotel areas on this side of Maui, making a great beach to visit if you're staying in the resorts over there.
Because of this, it's also close to other things to do. You're not too far from restaurants, shops and rental stores so that you can rent some beach gear and ocean equipment.
Keep in mind: it can get windy here, so if you're renting a standup paddleboard or snorkel gear, be careful that you don't get swept out to sea!
This also is pretty close to an area that has a handful of vacation rentals and vacation homes, so Keawakapu beach might just be in the area you're likely to stay around, just because of the proximity to many house rentals and apartment rentals.
But even despite this, it can be a pretty quiet spot, relatively speaking.
The scenery and location of this stretch of sand make it a favorite among many who visit and live in Maui.
Another awesome sandy beach in this general area that you don't want to miss is Big Beach!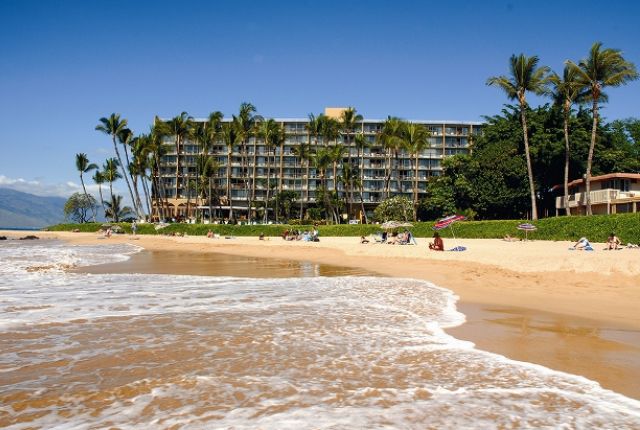 Gallery
Location
South Maui; between Kihei and Wailea
From central Maui, head toward Kihei and follow South Kihei Road
Map
https://goo.gl/maps/fJfshAXWjD3wufME9
Looking for another awesome beach on Maui? If you're on the west side of Maui, check out Kaanapali Beach!
Access
Beach access parking near hotel parking lots
Coordinates
Nearby {Restaurants, Shopping, Accommodations, Stores}
Restaurants
Shopping
Hotels
Disclaimer
Ocean
Sand
Unattended Personal Effects
Sun
Coral
Weather
Sunny, usually
Coral
Not very, but the artificial reef a few hundred yards from shore is a pretty unique sight
Snorkelable
Yes
Marine Life
Turtles
fish
whales
Views
Lanai and Molokai, good