Johnnys Heist in Maui is one of Maui's newest pizzerias. Wondering if you should go there? Read our Johnnys Heist Maui review to see if this place is the right place to grab a bite!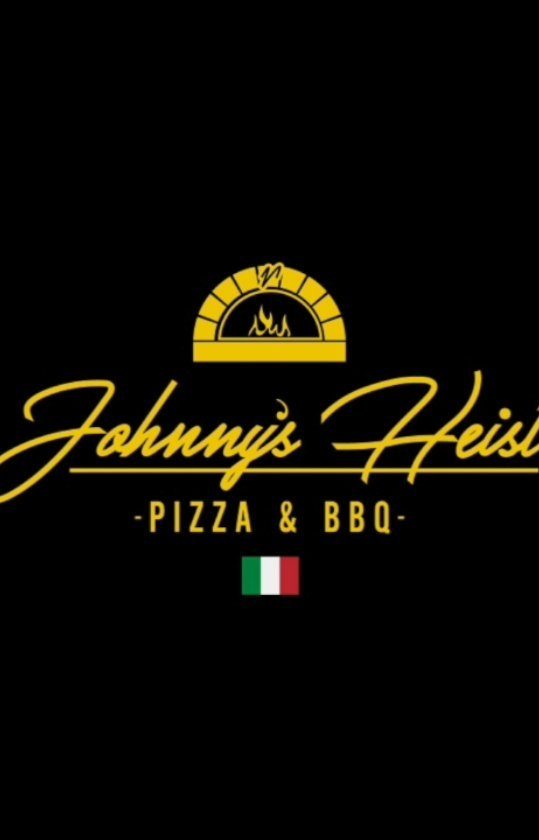 Johnny's Heist Pizza Review Summary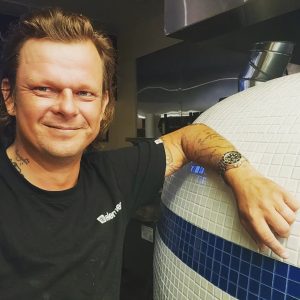 This new-to-Maui pizzeria, Johnny's Heist Maui, is located right in the center of Maui, at the shops of Maalaea. As there are only a handful of restaurants there, this pizza place is positioned to be a great pla
ce to stop if you're going to the other side of the island and want to break up the trip (after all, driving from one side of the island to the other is like going to the other side of the world).
Located on the upper portion of the shops, near Da Playground and Tante's restaurant, Johnny's Heist has been in business since November 2023. On the upper level of the shops of Maalaea, it's easy to access and one of the only handful of eateries in the nearby area and the only pizza place in Maalaea.
If you're going on a snorkel charter or boating trip during the day, this could be just the place to stop before or after your adventures on the ocean.
But would you want to eat here?
Keep reading our Johnny's Heist Maui Review to see what we think.
Johnnys Heist Maui Review: Get to the Pepperoni of it all! What's the deal?
For our Johnny's Heist review, we've broken down our review into a few sections: ingredients, service, menu, taste, timeliness and cost.
Ingredients: 5 / 5 Coconuts!
You'll likely find fresh basil leaves on your slice of pizza (depending on what you order, of course). And it works well.
If you're going here expecting a Pizza Hut experience, you will be surprised.
The ingredients are fresh and the dough is made at the restaurant.
Because of this, we give Johnny's Heist Maui a 5 / 5 coconuts rating for ingredients!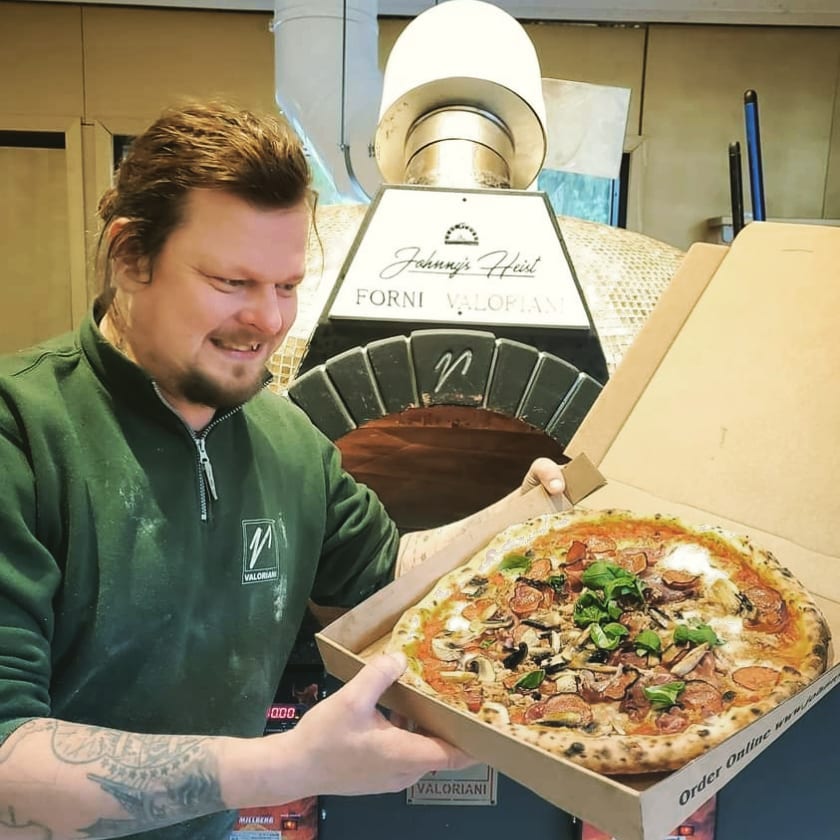 Service
The service here is great. The owner, or at least main manager, is often in the restaurant helping make the pizzas as well and you can feel the passion he puts into his meals. It's like walking into a chef's kitchen. It's a true gourmet experience.
On top of that, he and all of the other staff are friendly and accommodating, even going as far as offering free slices of pizza at times when they have gotten busy to the point that there's a line waiting outside the door.
There is a cold water waiting for anyone who is waiting for their meal and the staff are hard-working and busy, but that doesn't keep them from throwing a smile your way and being friendly.
Menu
The menu at Johnnys Heist Pizza is diverse, including options other than pizza, on top of their many different specials.
The options for pizza aren't anything out of the realm of normal pizza flavors.
Another pizza establishment on the island, Flatbread, often has unique flavors of pizza like baked potato style for example, where they get creative with their specialties.
Not that Johnny's Heist has mundane options, but they tend to be in line with what you think when you think traditional pizza.
With the exception that they are on the higher quality and the higher end of things.
Our personal favorite is the Meat Lovers pizza.
In addition to their pizza options, they have appetizers, other types of entrees like sandwiches and even desserts in case you want to stray from the pie.
You aren't restricted to pizza alone if you end up eating here.
You can find their menu on their website and we've also included it on this page, below, which you can find here.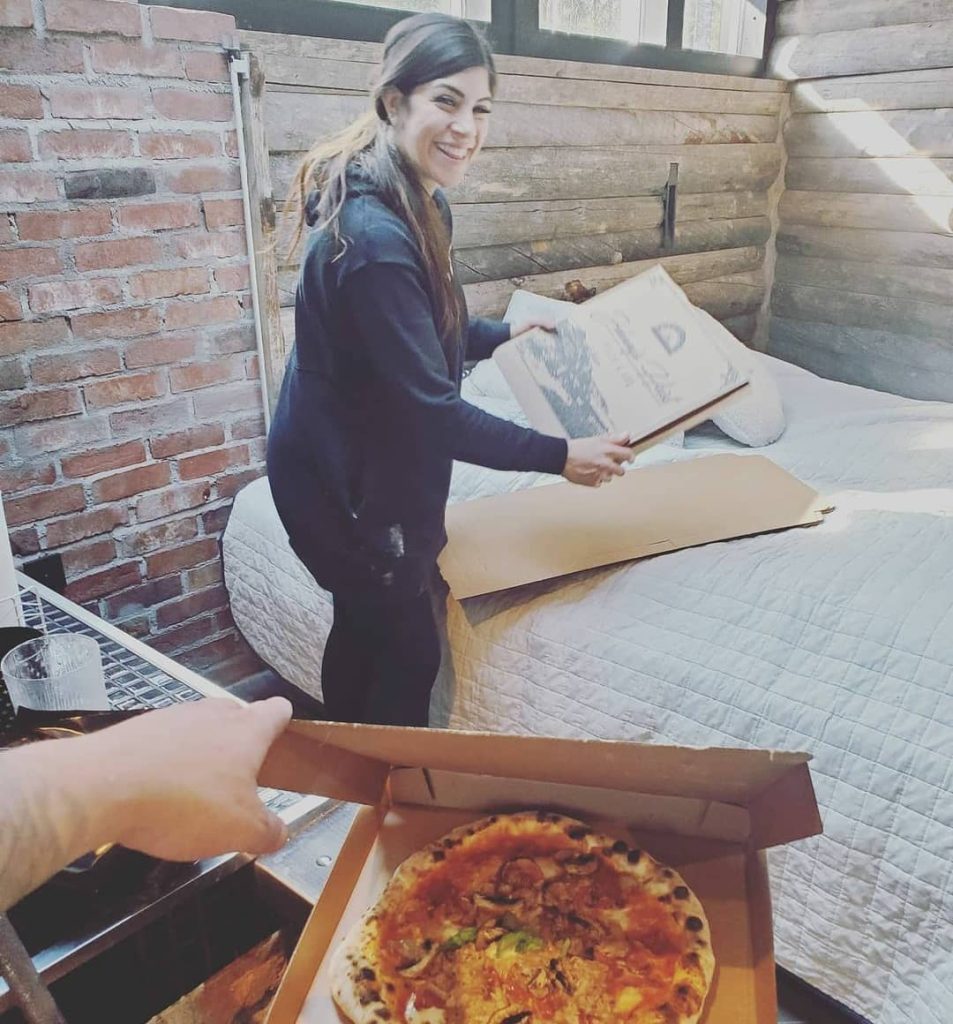 Taste
This gets a five out of five coconuts. The quality of the pizzas made here is as high as you're going to find just about anywhere around.
They make the pizzas with fresh ingredients in their oven right in front of you.
Timeliness
A lot of time when you're hungry, you can just go grab a pizza somewhere for a quick bite.
Not the case here. But that's probably to your benefit in this scenario.
As every pizza is made fresh and to order, it will take a little bit of time in order to make your pie.
Think of this as a restaurant instead of a fast food establishment, which pizza places are often thought of as.
They will most likely have your pizza done on time, if you order it ahead of time.
Their website has a very intuitive feature that allows for you to order their pizza ahead of time and set a time when you want it to be ready.
While you can't order it on demand and expect it to be done within five minutes, you can plan ahead and have the pizza when you want it (most likely).
That being said, don't expect to walk up and walk away with your meal immediately.
They have to prepare it with their fresh ingredients.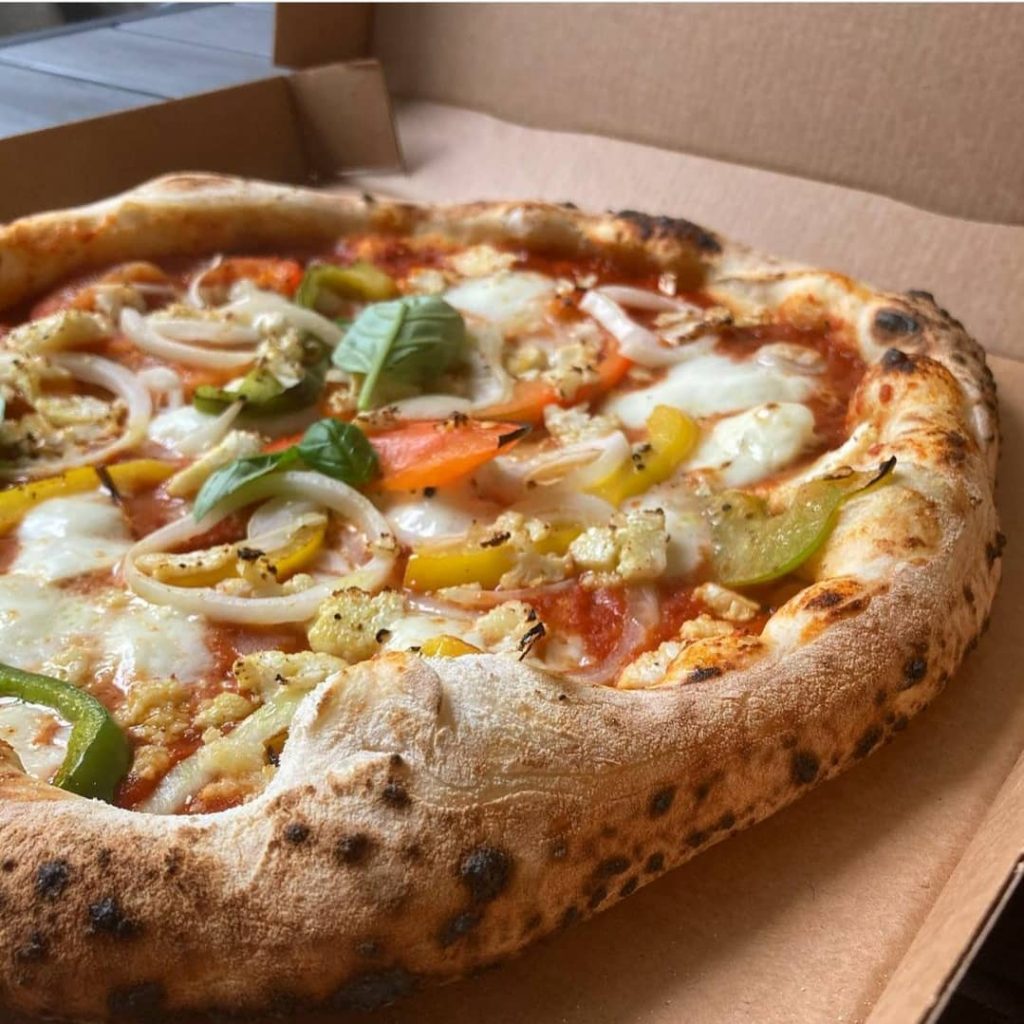 Cost
Let's face it. Maui's not exactly the cheapest place to visit or exist. There are a few things that factor in to that. Everything in Maui for the most part needs to be shipped in and imported to the island. And things that aren't are priced at a premium because they're locally grown.
Johnny's heist is not an inexpensive place to eat. The least expensive pizza is in the lower $20's and it goes up to mid to high $30's for an entire pizza.
But going here is not the same as going to Pizza Hut. These guys get fresh ingredients and make just about everything scratch, right in front of you.
For the quality of the food at Johnny's Heist, you should expect to pay more.
And you do.
If you want a cheap slice of pizza, Costco isn't too far away.
If you want a high-quality meal in the form of pizza, Johnny's Heist delivers (figuratively, they don't actually deliver their pizzas. Yet.)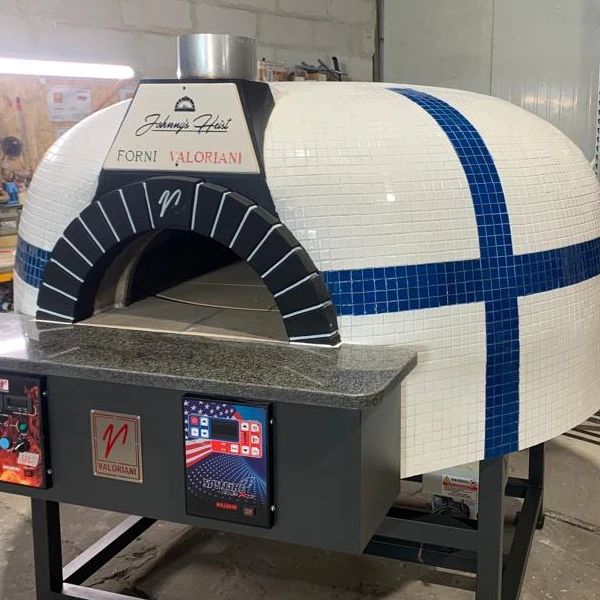 Location: Where Can I Find Johnnys Heist?
Map
https://goo.gl/maps/W484qmBvjPvuWXxq7
Media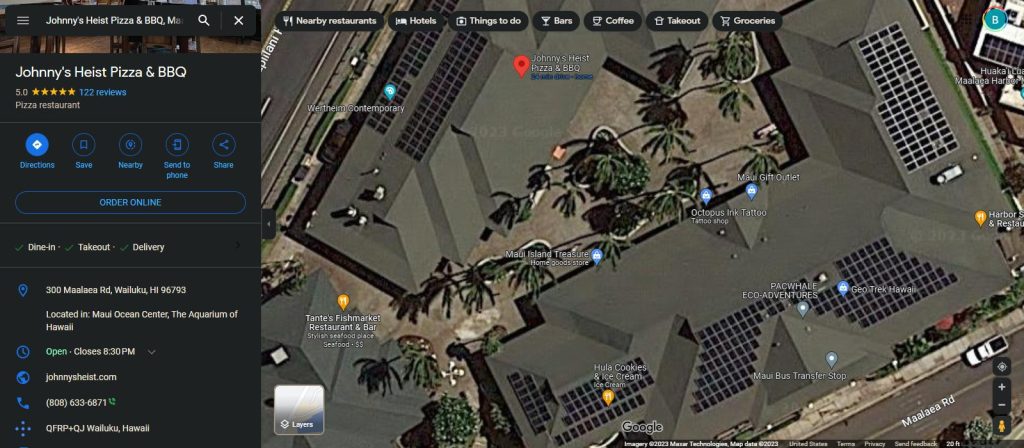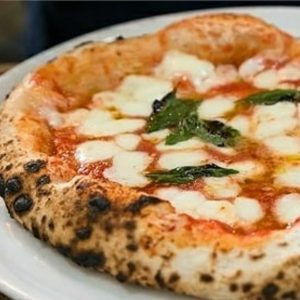 Related Links
Johnny's Heist Website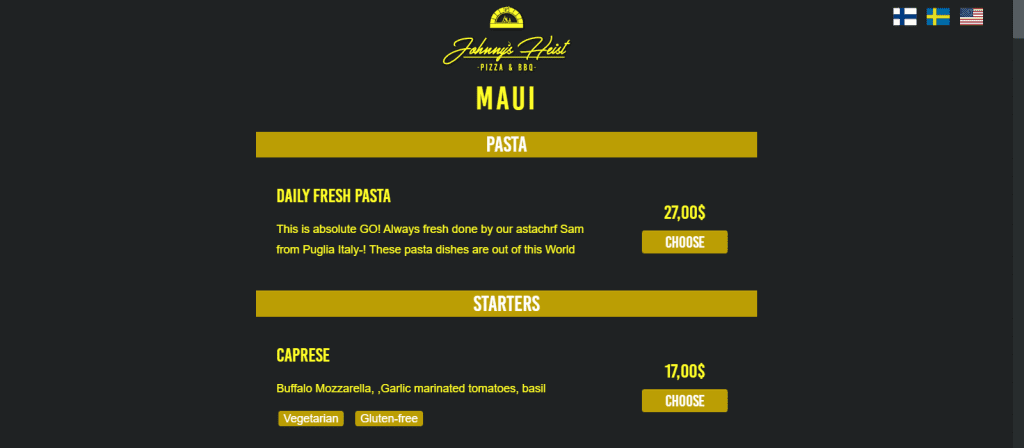 https://www.johnnysheist.com/en/us/restaurants/maui/



Johnnys Heist Menu
Johnny's Heist Social Media
https://www.instagram.com/johnnysheist/?hl=en
Want to find out what else to do in Maalaea? Check out our Guide to Maalaaea Here!
Johnnys Heist Maui Review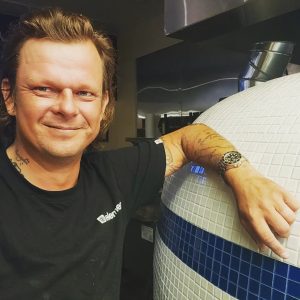 Restaurant Name: Johnnys Heist
Restaurant Description: Johnnys Heist is one of Maui's newest Pizzeras on Maui, with a bunch of delicious options for freshly made pizzas located at the shops at one of the windiest harbors in the world
Ingredients

Service

Menu

Taste

Timeliness

Cost